Electrician tools: Steel fish tape is compact, lightweight
Electrical tools: IDEAL fish tape promotion helps electricians be prepared on and off the job.
Aug 19th, 2015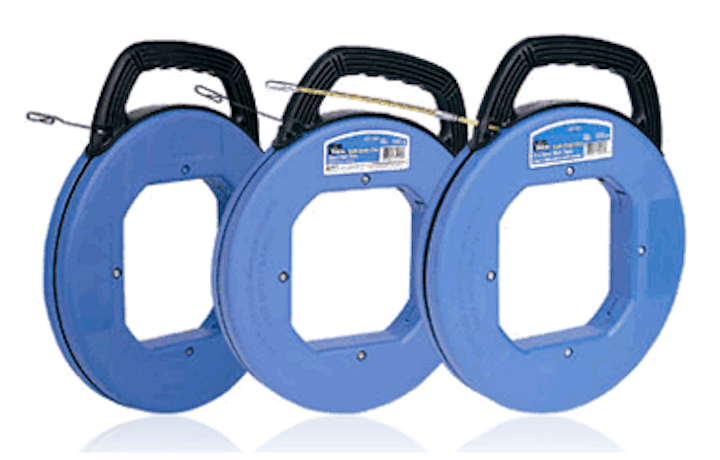 Electrician tools: Being prepared is a crucial part of an electrician's job that starts with having professional-grade tools like a rugged, dependable IDEAL steel fish tape. Off the job, being prepared is just as important. That is why IDEAL is giving away a free Emergency Aid Kit with every purchase of its Model 31-056 or Model 31-057 steel fish tapes from now until October 31, 2015, while supplies last.
Compact and lightweight to travel everywhere, the Emergency Aid Kit contains a fire starter flint, whistle, mirror and compass in a watertight case. Sound good? Here's even better news: IDEAL is also giving away ten $150.00 Gander Mountain® Gift Cards for use in purchasing everything from sleeping bags to fishing gear. To enter to win, go to www.idealind/about/contactus_form.jsp and write "Fishtape Promo" in subject line. No purchase is necessary.

IDEAL is the world's largest manufacturers of fish tapes, offering an industry-leading variety of tapes and cases to meet demanding professional needs. Long a favorite of electricians, the IDEAL Tuff-Grip Pro is an example of the company's commitment to durability and performance. The Tuff-Grip is distinguished by its large, comfortable handle that allows use with gloves on, and its compatibility with IDEAL Blued Steel, Zoom, S-Class, Fiberglass and Volt-Guard non conductive tapes. Other reknown designs from IDEAL are Rapid-Pak®, Speed-Grip® and Thumb Winder cases and handles.
For more information about IDEAL or other products, click here to go to Utility Products' Buyers Guide.