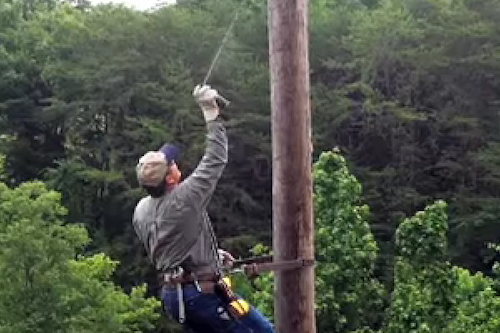 Safety products: M.S. Outdoor Products is introducing a one-of-a-kind, convenient, patent pending, clip-on wasp spray. Close Encounters Clip-On Wasp Spray has instant knock down power for Wasps, Hornets and Yellow Jackets.
Our Convenient size and specially designed clip make it possible to have protection with you at all times from some of nature's worst insects. No matter what your occupation or outside hobby might be, just clip on Close Encounters or put it in your pocket and you're ready for all of those Close Encounters of the worst kind!
For more information about M.S. Outdoor Products or other products, click here to go to Utility Products' Buyers Guide.