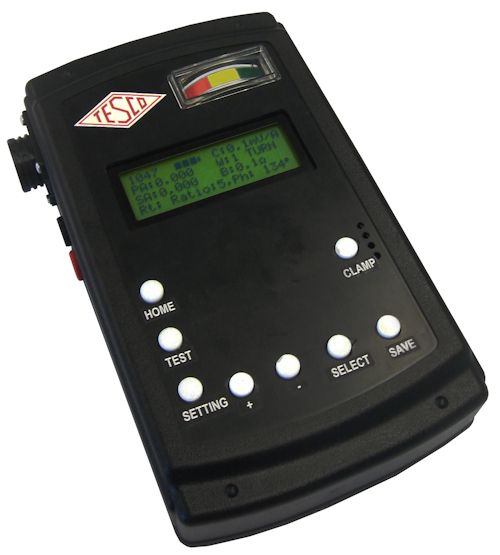 Power measurement: TESCO introduces the CT Ratio/Burden Tester (Catalog No. 1047). The CT Ratio/Burden Tester is a lightweight, portable and highly accurate in-service test setto assist in finding lost revenue by testing the accuracy of your meter circuits. The CT Ratio/Burden Tester can help determine if there are installations errors, loose connections, incorrect ratios, resistance buildup, open CT's, or manufacturers defects. The CT Ratio/Burden Tester measures and displays the primary and secondary current of the CT under test, and the ratio of the currents. All test data is stored in the internal memory and easily uploaded to a PC or bluetooth device.

About TESCO
TESCO (The Eastern Specialty Company) is a manufacturer and service provider to the Electrical Utilities industry, owned by, run by, and staffed by engineers. Engineers who have spent the last twenty-five years work–ing to address & solve the toughest metering problems; whether they were equipment problems, system problems or regulatory issues. One of TESCO's continued strengths is the company's ability to success–fully work with our utility clients in a variety of capacities. As customers' needs have changed and evolved, TESCO has diversified and added to the services we offer this unique market segment.

For more information about TESCO or other products, click here to go to Utility Products' Buyers Guide.