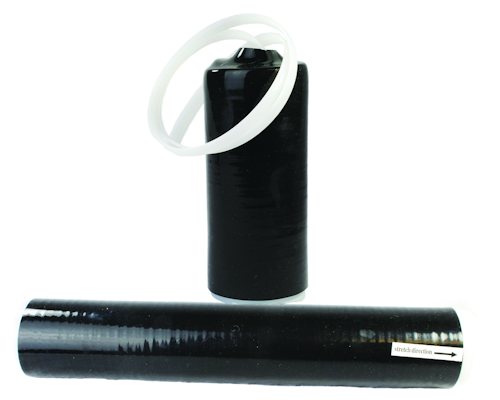 Utility equipment:BURNDY®, a leading manufacturer and provider of connector solutions to the industrial, energy, construction, telecommunication, petrochemical, data center, and transportation industries, announces the introduction of Cold Seal Splice Kits.
The CSB and CSJ series of cold applied splice sealing products are made of specially formulated silicone rubber offering excellent insulation and moisture proof sealing for in-line cable connector systems or elbow to cable jacket applications. Generally used to insulate wires, connections, joints, and terminals in electrical work, the rubber sleeves are factory expanded and held over a removable plastic rip core housing. Requiring no special tools or training, these cold seal splice kits are quick and easy to install with different sizes suitable for a wide range of cable.
Accommodating a broad range of cable conduit, wire and hose diameters, the kits seal tight and retain resiliency and pressure even after prolonged years of aging and exposure. Features UV resistance and thermal stability, cold seal splice kits are also resistant to fungus, ozone, alkalies, and acids.
About BURNDY
Headquartered in Manchester, New Hampshire, BURNDY has over 90 years of dedicated customer support in both service and product. Our customers need to look no further than BURNDY for all their connector, tool, and accessory needs with our BURNDY Engineered Systems of coordinating dies, connectors and tools. The three elements have been specifically designed to work together and engineered to meet stringent, accepted quality standards – providing the user complete confidence in the integrity of the connection.
Since 2009, BURNDY LLC has been a key brand under the Electrical Systems Platform of HubbellIncorporated.
For more information about BURNDY or other products, click here to go to Utility Products' Buyers Guide.