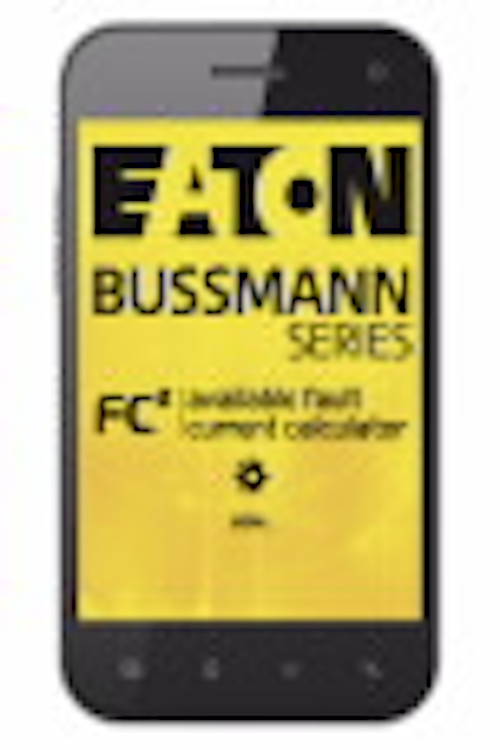 Power management company Eaton recently expanded its powerful online tools and services to help customers meet the latest short-circuit current rating (SCCR) requirements, enhancing the safety and reliability of their electrical systems. Eaton's online tools, Bussmann® series FC2 available fault current calculator, Bussmann series OSCARTM 2.1 Online Compliance Software and SCCR Protection Suite, are designed to make it easier for customers to determine the level of short-circuit protection needed, find component short-circuit current rating solutions, and calculate equipment SCCR to meet code requirements.
The 2014 National Electric Code® (NEC) and Occupational Safety and Health Administration (OSHA) establish equipment SCCR requirements for industrial control panels, machinery and heating, ventilating and air conditioning (HVAC) equipment to support a safer workplace. Yet, according to a recent Eaton survey among its customers, OEMs often struggle developing a SCCR solution for their panels and many are unaware of the code requirements.
"A safe and reliable power distribution system is essential to support industrial and commercial operations," said Erik Barnes, OEM marketing manager, Eaton. "Eaton is designing the tools to help customers understand the latest safety requirements while manufacturing the broadest portfolio of circuit protection solutions on the market to make code and regulatory compliance easier and cost-effective. The right tools and solutions can make all the difference when developing a solution."
Eaton's application experts and tools assist customers with their compliance questions and plans:
• How much short-circuit protection is needed? FC2 available fault current calculator helps customers calculate available fault current virtually anytime and anywhere.
• Which electrical components have the SCCR required? The SCCR Protection Suite helps equipment designers locate components with the SCCR required.
• What is the SCCR of an equipment control panel? OSCAR Online Compliance Software calculates and documents assembly SCCR for a control panel.
Additionally, Eaton's Electrical Engineering Services and Systems team provides fault current studies and support in resolving inadequate SCCR.
Eaton's industry leading products to meet SCCR requirements include expansive circuit protection solutions including circuit breakers and Bussmann series fuses, a comprehensive portfolio of disconnect products, termination and power distribution solution, as well as motor control and load controller products. Eaton also works with customers to develop SCCR solutions with minimal changes to material costs and requiring a minimum engineering effort.
Eaton develops and manufactures Bussmann series fusible circuit protection, power management and electrical safety products designed to provide innovative overcurrent and overvoltage solutions. These products serve customers in the industrial, commercial, alternative energy and other markets, and in mission-critical applications.
Eaton's electrical business is a global leader with expertise in power distribution and circuit protection; backup power protection; control and automation; lighting and security; structural solutions and wiring devices; solutions for harsh and hazardous environments; and engineering services. Eaton is positioned through its global solutions to answer today's most critical electrical power management challenges.
Eaton is a power management company with 2014 sales of $22.6 billion. Eaton provides energy-efficient solutions that help our customers effectively manage electrical, hydraulic and mechanical power more efficiently, safely and sustainably. Eaton has approximately 102,000 employees and sells products to customers in more than 175 countries.
For more information about Eaton or other products, click here to go to Utility Products' Buyers Guide.