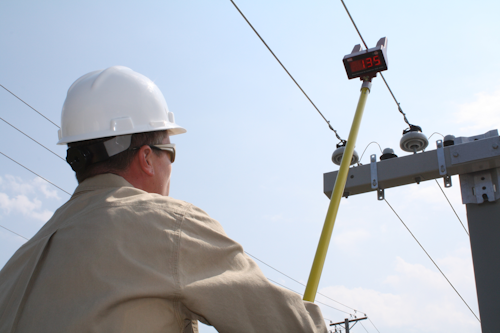 Test equipment: HD Electric Co., a Textron Inc. company, introduces the newly updated HVA- 2000. Take ampere measurements on conductors up to 500 kV quickly and easily with the HVA High Voltage Digital Ammeter. The HVA-2000 takes true AC current measurements up to 2,000 amps, 25-500 Hz.

HVA-2000 High Voltage Ammeter:
• Large, bright LED display that allows real time or peak current monitoring of current from the longest of telescoping hotsticks.
• Two user selectable measurement modes—peak hold and real time tracking for versatility when taking measurements.
• Storage of the last four readings—no need to bring the unit up to the conductor and then back down for each reading.
For more information about HD Electric Co. or other products, click here to go to Utility Products' Buyers Guide.