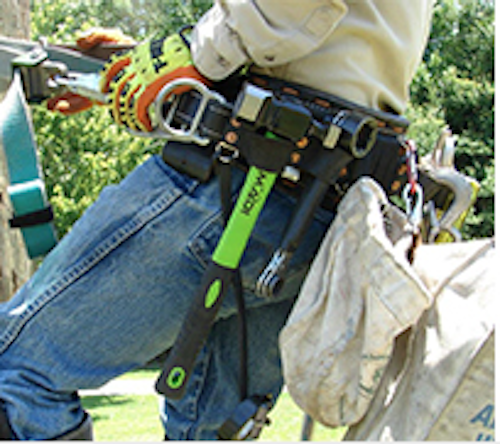 Utility supplies: MADI is a manufacturer and marketer of innovative utility tools for the lineman. MADI's product portfolio includes the DEVINER, DOUBLE-HEADER, Tri-Penta Wrench and the newest addition BRUSHBLADE - The Lineman's Knife.
"Throughout my 45 year career at a major utility company, I had the opportunity as lineman and as a crew supervisor to observe what worked and what needed improvement. My desire is to make a lineman's work easier and more efficient through the development of new and exciting products for the industry," said Ralph Stinson.
Among MADI's products is the Lineman Hammer MLH-1, which features:
• Large Head for driving lag screws, "J" Hooks and hard heads
• Small Staple Starter Head
• Integrated staple puller (also replaceable)
• Integrated "J" Hook Remover
• Fiberglass Non conductive handle
• Longer Handle for 2 handed driving
• 35oz & Milled face or Smooth Face
For more information about MADI or other products, click here to go to Utility Products' Buyers Guide.