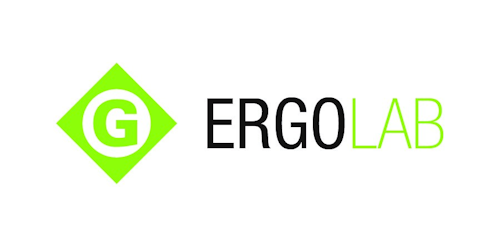 Test equipment: Greenlee®/ A Textron Company has launched an industry-first ergonomics laboratory, Greenlee® ErgoLab. The Rockford-based laboratory offers equipment to identify a tool's ergonomic value through scientific testing, measurement and analysis. This analysis will help utility and electrical tools users, along with purchasing officers and decision makers, determine the best tools to use on the jobsite. A mobile version of the ErgoLab was also developed to offer jobsite analysis.

"This new ErgoLab will give Greenlee the ability to analyze and deliver objective data and offer all our business units the ability to quantify a 'tool's worth,'" said Raffi Elchemmas, Tool Ergonomist at Greenlee. "By having to ability to compare muscle efforts against ergonomic qualities, it allows tool users and decision makers to see and understand the short and long term health and safety benefits. This insight makes the purchasing decision process that much easier."

At the ErgoLab, customers from Greenlee®, Sherman + Reilly Inc., and HD Electric Company® will be able to observe their muscle contractions with a variety of tools and in a variety of positions. This will help them to make an informed decision about which tool is most beneficial for their use. The Greenlee ErgoLab mobile unit allows ergonomists to bring the testing equipment to customers' jobsite, whether it be in their building, leaning out of a bucket or climbing up a pole for onsite analysis.

"The idea came about when our ergonomics analysts saw the need to improve the quality of life for the next generation of utility and electrical workers. Our team began to identify the initial point of injuries and trace many repetitive and long term injuries back to ergonomic issues that can be fixed through redesigning, reengineering and improving work practices," said Jeff Smith, Director of Engineering at Greenlee.

Using state-of-the-art electromyography analysis equipment and ergonomic evaluation software, Greenlee researchers are able to measure and record the amount of electrical activity produced by the skeletal muscles. In addition to this, they will also be able to collect grip strength and bio feedback information such as heart rate, ECG Waveform, and skin temperature.

Information on the Greenlee ErgoLab will be available at the ICUEE Expo in Louisville, KY. On September 28 at 9 a.m., Raffi Elchemmas, Tool Ergonomist at Greenlee, will present on The Cost of Ergonomics. Starting on September 29, Greenlee ErgoLab demonstrations will take place at Greenlee's booth #3004. In November, Greenlee ErgoLab testing will be presented at the 2015 ErgoExpo in Las Vegas, NV.

Greenlee ErgoLab will be sharing testing results through Ergo data sheets on specific tools and published white papers. All this and more can be found on the Greenlee website.

Greenlee Textron Inc.
Greenlee Textron Inc. is known as a global leader in the professional tool category. The Rockford, Illinois- based company develops high quality innovative products distinguished by customer-driven design and differentiated by supply chain excellence. It also leverages its powerful brands such as Greenlee Communications and Greenlee Utility in the electrical, construction and maintenance markets worldwide.

Textron Inc. is a multi-industry company that leverages its global network of aircraft, defense, industrial, and finance businesses to provide customers with innovative solutions and services. Textron is known around the world for its powerful brands such as Bell Helicopter, Cessna, Beechcraft, Hawker, Jacobsen, Kautex, Lycoming, E-Z-GO, Greenlee, Textron Systems and, and TRU Simulation + Training. For more information visit: www.textron.com.

Certain statements in this press release may project revenues or describe strategies, goals, outlook or other non-historical matters; these forward-looking statements speak only as of the date on which they are made, and we undertake no obligation to update them. These statements are subject to known and unknown risks, uncertainties, and other factors that may cause our actual results to differ materially from those expressed or implied by such forward-looking statements.
For more information about Greenlee or other products, click here to go to Utility Products' Buyers Guide.