Utility equipment: Touch-panel personal computers
Utility tools: Eaton delivers technologically advanced operator controls with XP500 touch-panel PCs.
Jun 4th, 2015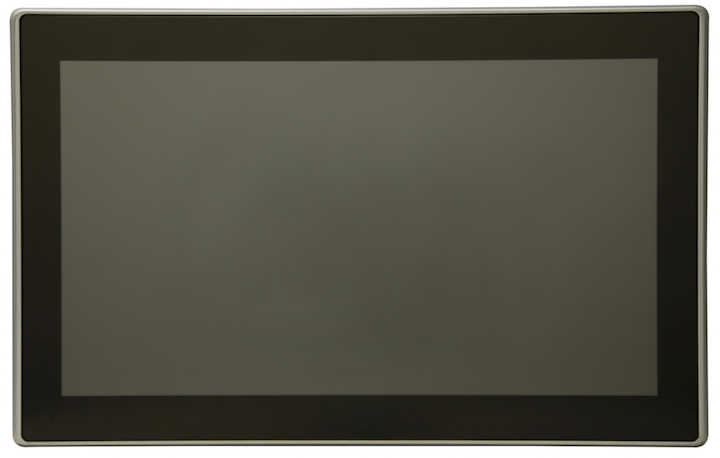 Utility supplies: Power management company Eaton announced the launch of the technologically advanced XP500 family of industrial touch-panel personal computers (PCs). The powerful, multi-touch, low-maintenance touch screen allows the user to pinch, zoom, rotate, scroll and finger swipe, just like a smartphone or tablet. Openness, sturdiness and ease of use are all packed into a premium, slim design.
"Eaton's XP500 family sets a new standard for advanced intuitive HMI technology,'' said Kerry Sparks, product manager, Eaton. "The rugged and compact design, open operating system, and intuitive interface make the XP500 touch-panel PCs the obvious choice for MOEMs and plant engineers.''
Eaton developed the XP500 family especially to meet the requirements of machine builders and plant engineers. All solid-state memory and a fanless design means there are no moving parts that could compromise reliability in industrial applications. They are designed for use in harsh industrial environments, including hazardous UL/cUL Class I Division 2 applications, and can be connected to standard control systems via two independent Ethernet interfaces, as well as by its RS-485 and RS-232 interfaces.
Eaton's Projected Capacitive Touch (PCT) technology provides contemporary control and command methods through an intuitive user interface relying on hand gestures. Multi-touch functionality allows users to press functional buttons on the screen with multiple fingers.
As with modern touch pads and smartphones, users can zoom and scroll elements and documents from the integrated help system using two fingers. High-precision sensors prevent unintended commands or machine starts. Critical functions can be configured to activate only when pressing multiple control fields simultaneously -- delivering greater safety over single-touch devices.
All XP500 panel PCs can be easily integrated thanks to their fully open PC design, high reliability, and flexible configurability provided by the Windows Embedded Standard 7 operating system. And Eaton's exclusive Protect Mode™ provides assurance that the unit is just a power cycle away from removing any and all types of malware, viruses, and unintended changes to the operating system resulting in greater reliability and lower maintenance. The XP500 comes fully integrated and pre-licensed with Eaton's Visual Designer Supervisory Control and Data Acquisition (SCADA) runtime software but also permits users to install a wide variety of software that can be combined with Visual Designer for maximum value.
XP500 PCs are available with widescreen sizes of 10.1 inches, 15.6 inches and 21.5 inches. Their compact design, made possible by fanless technology, ensure that all XP500 devices take up a minimum of space. The display panel's smooth, non-reflective tempered glass is part of a special low-maintenance design that includes a bezel without sharp edges, making it easier to clean the unit without leaving any residue while permitting the use of strong cleaning agents, if necessary.
Eaton's electrical business is a global leader with expertise in power distribution and circuit protection; backup power protection; control and automation; lighting and security; structural solutions and wiring devices; solutions for harsh and hazardous environments; and engineering services. Eaton is positioned through its global solutions to answer today's most critical electrical power management challenges.
Eaton is a power management company with 2014 sales of $22.6 billion. Eaton provides energy-efficient solutions that help our customers effectively manage electrical, hydraulic and mechanical power more efficiently, safely and sustainably. Eaton has approximately 102,000 employees and sells products to customers in more than 175 countries.
For more information about Eaton or other products, click here to go to Utility Products' Buyers Guide.