Wire connectors are weatherproof
Utility supplies: IDEAL Wire Connectors offer extra ruggedness needed in wet, underground electrical applications.
Jun 9th, 2015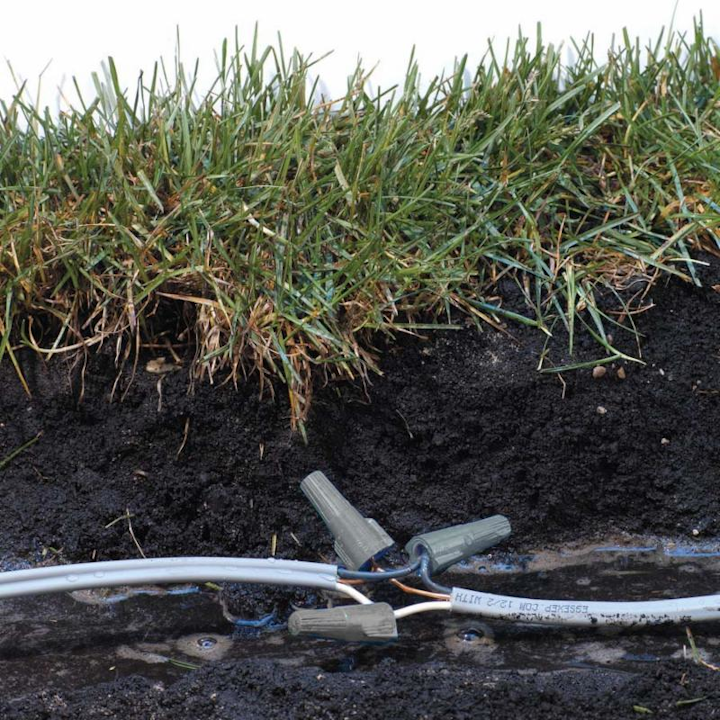 Wire connectors: Ruggedness is the only word that counts when it comes to connecting electrical wiring underground or anywhere moisture, dirt and corrosion is a problem. IDEAL WeatherProof and UnderGround wire connectors come pre-filled with a non-hardening, silicone-based sealant to safeguard wiring from damaging elements for the longest-lasting, most reliable connections. Plus, they eliminate the need for heat-shrinking conductor splices, messy resin packs, or multi-step corrosion kits. Both exceed the rigorous test standards of UL 486D and are rated to 600V.
WeatherProof Connectors
IDEAL WeatherProof connectors are as versatile as they are rugged, providing the perfect wiring solution for places requiring a tough, weatherproof connector such as decorative patio or deck lighting, outdoor power outlets, basements, carports, marine shore-power, and dock lighting. They handle copper wire sizes from #22 to #6 AWG, plus feature color-coding to indicate applicable wire ranges. Gripped swept wings help to minimize stress on the contractor's fingers and wrist with no pre-twisting required. Best of all, because the connectors are pre-filled, there is no faster, easier way to safely connect wires exposed to rain or damp locations.
UnderGround Connectors
IDEAL UnderGround below grade/direct burial connectors are manufactured with an extra-thick, thermoplastic shell for extreme durability and reliable connections. Versatile and timesaving, they will handle wire combinations as small as #20 AWG or as large as #8 AWG. Use them with confidence to connect direct burial and wet location electrical wires installed for outdoor facility, street and landscape lighting, traffic controls, sump and well pump installations, and gold course installations, among others. No pre-twisting is required, saving the user time.
For more information about IDEAL or other products, click here to go to Utility Products' Buyers Guide.