Safety products: Industry best practices and products video series
Safety equipment: Graphic Products launches "The WorkSafe Video Series." Twice-monthly series addresses industry best practices and products.
Jun 11th, 2015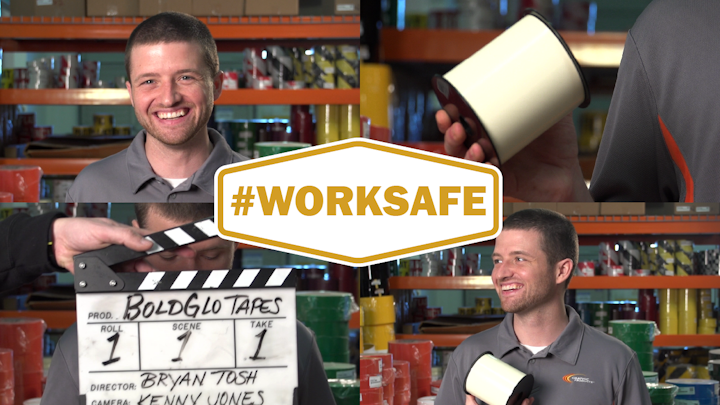 Utility safety: There are two ways to do any job. You can work safe, or you can throw caution to the wind. But no job is worth risking life or limb. Graphic Products has embraced this message with "The WorkSafe Video Series," a new video project which addresses safety best practices and product applications for floor marking, lockout/tagout, lean manufacturing, chemical spills, and OSHA's general safety standards.
"Our goal is to give people the tools they need to do a job safely," said Phil Morton, video producer with Graphic Products. "This series will give viewers an in-depth look at industry practices while getting an inside look at the equipment and resources used."
Each short video is hosted by Graphic Products spokesperson Garrett Courtney. The series highlights the benefits of a particular product or safety solution and its workplace applications. Examples include vinyl labels used for arc flash communication and lockout/tagout tags used on energized equipment.
"We hope to introduce people to a broader range of safety resources to solve their visual communication needs and help eliminate potential safety issues," Morton said.
The video series is available online at the Graphic Products YoutTube Channel. Subscribe to the YouTube channel for an extensive playlist of complimentary webinars, industrial safety tutorials, and safety resources.
Graphic Products is an innovative leader, providing workplace safety and compliance solutions. Graphic Products is home to DuraLabel industrial label and sign printers, Echo large-format printer, PathFinder wayfinding products, spill containment supplies, personal protective equipment, lockout/tagout solutions, and industry publications and guides.
For more information about Graphic Products or other products, click here to go to Utility Products' Buyers Guide.