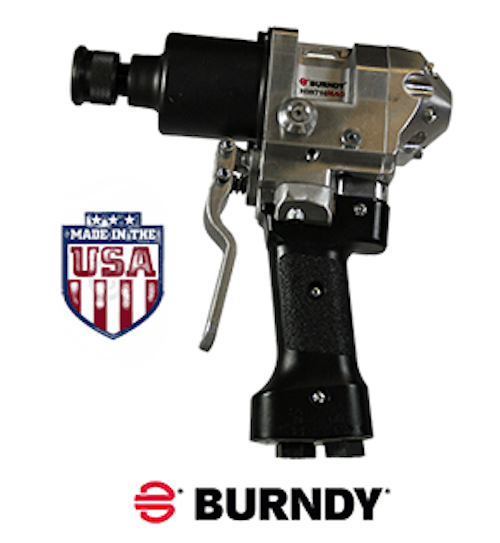 Utility equipment:BURNDY's low-pressure hydraulic impact wrench is specifically designed for linemen and contractors needing power, reliability and enhanced ergonomics.
BURNDY® MAG Series Impact Wrench features include:
• Over 550 ft-lbs of torque at 2000 psi & 5 gpm
• CNC machined from solid aircraft grade Aluminum billet
• Frictionless Machined Aluminum Gerotor motor
• Injection molded replaceable comfort grips
• Dual spool selector for Open and Closed Center use
• 5 year limited warranty.
• Made in the USA
• View the Spec Sheet on the BYHIW716MAG HERE
For more information about BURNDY or other products, click here to go to Utility Products' Buyers Guide.