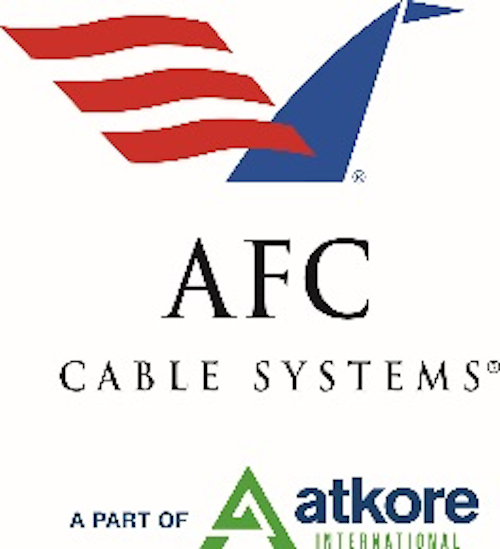 Utility supplies: American Cable Systems (ACS) Uni-Fab, a unit of AFC Cable Systems, a manufacturer of electrical products, highlights their offering of a "job in a box" solution featuring precut, prewired and pre-assembled components that can be easily and quickly brought together as a whole system on a job site. The ACS modular wiring solutions result in fewer materials and tools needed on site at time of installation, offering significant labor savings.
The job in a box pre-fabricated solution is available for any configuration and is especially ideal for large projects with typical room types with repetitive wiring applications. ACS's job in a box modular wiring solution is also a good option for commercial offices. The ACS line of modular wiring products for lighting are an industry standard for wiring fixtures in big box retail outlets, warehouses, distribution centers, office buildings and any other lighting application where labor-savings and timely project schedules are important.
ACS follows the building's exact construction plan specifications to carefully plan and organize the wiring for a building, using the type of AFC Cable Systems' armored cable best suited to a particular project. Expert wiring specialists from ACS prepare electrical installation plans, resulting in reduced waste. Each floor and room is labeled and electrical cable is pre-wired to an outlet box. This room in a box solution not only provides excellent labor-savings in the field, it also offers inventory management saving the contractor from having to procure and arrange delivery of all the individual components required to wire the space.
About AFC Cable Systems:
AFC Cable Systems Inc., part of Atkore International, is a leading manufacturer of electrical products, tracing its origins to 1926. AFC supplies a broad range of innovative, cost-saving products to the electrical industry. These products include: armored and metal clad cables, flexible metal conduits, non-metallic, and liquid-tight conduits as well as modular wiring systems, and electrical fittings. AFC Cable System's provides products used in new construction, restoration and modernization of commercial office buildings, institutional facilities, healthcare, and more.
For more information about AFC Cable Systems or other products, click here to go to Utility Products' Buyers Guide.