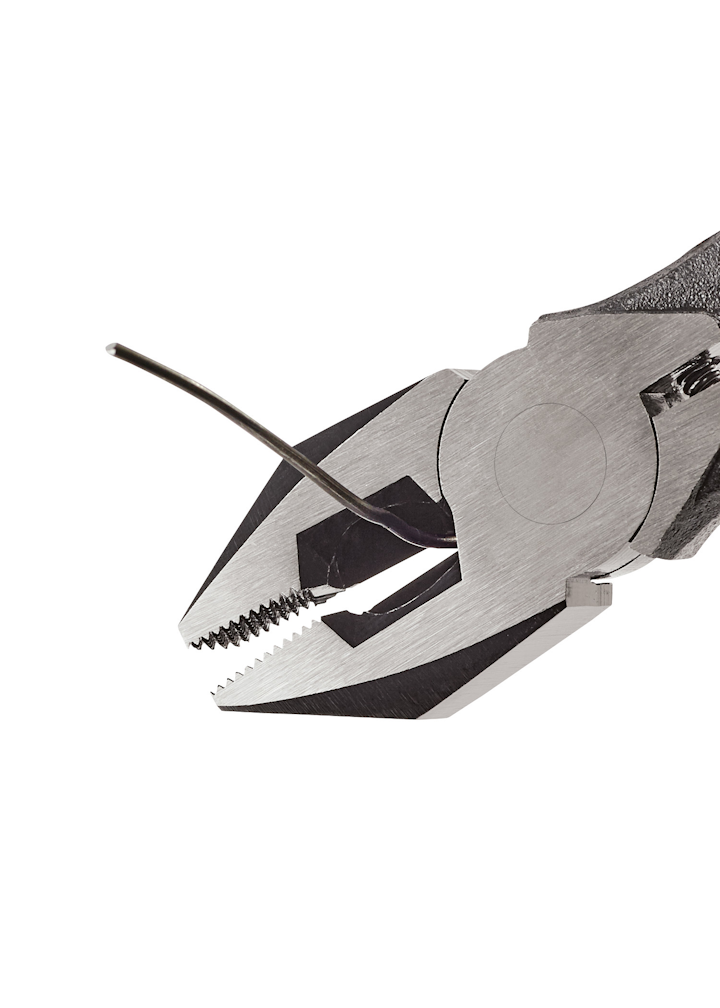 Utility supplies: Milwaukee Tool continues to rapidly expand its Hand Tool offering with the introduction of five new pliers to its pliers line. The new additions broaden Milwaukee's current pliers line, and are designed from the ground-up as solutions for trade-specific applications.
"Since the launch of our newest generation of pliers earlier this year, we've seen a tremendous response from professionals in all trades. These pliers essentially disrupted and revitalized a previously stagnant tool offering, opening doors to incredible jobsite productivity," said Bobby Shaw, Director of Marketing for Milwaukee Tool. "We are excited to be able to build off that success by broadening the line with five additional solutions that combine the best in ergonomics with capabilities specific to trade needs, leading to a more comfortable and efficient user experience."
Milwaukee's new lineup of pliers will consist of five trade-specific tools: Crimping Pliers, Fencing Pliers, Ironworker's Pliers, 7 in. Nipping Pliers, and PVC/Oil Filter Pliers. The Crimping Pliers feature a cutter at the tip for more efficient access into electrical boxes, and have the ability to crimp both insulated and non-insulated wire during the install of stranded wire connections. A patent-pending reaming head design also allows for quicker deburring of EMT. The multi-purpose Fencing Pliers offer maximum versatility with its 6 integrated capabilities: staple puller and pincher, gripping wire, wire cutter, wire puller, and hammer. Specifically designed to stand up to all-day abuse, the Ironworker's Pliers are designed with an angled handle for better leverage while twisting rebar. The smooth head of the new 7 in. Nipping Pliers will not mar finished surfaces during pulling and prying. Finally, the new PVC/Oil Filter Pliers feature a versatile 3.5 in. jaw capacity in a compact 9 in. size, offering a solution for multiple plumbing and automotive applications.
Featuring comfort grips that will not peel, forged designs for rust protection and increased durability, as well as on-board reaming functionality, these new models offer best-in-class performance to the professional user.
The new Pliers are backed by a limited lifetime warranty and confirm Milwaukee's commitment to best-in-class durability and innovation. Dedicated to delivering advanced solutions to increase productivity, Milwaukee's Hand Tool category now features more than 400 solutions for the trades.
Milwaukee Plier Offering
• Crimping Pliers (48-22-6103) ­ Launching October 2015
• Ironworker's Pliers (48-22-6102) ­ Launching November 2015
• 7 in. Nipping Pliers (48-22-6407) ­ Launching November 2015
• Fencing Pliers (48-22-6410) ­ Launching November 2015
• PVC/Oil Filter Pliers (48-22-6312) ­ Launching November 2015
About Milwaukee Tool
Since the company began in 1924, Milwaukee Tool has led the industry in both durability and performance by providing the best in professional, heavy-duty tools and accessories. With an unwavering commitment to the trades, Milwaukee continues to lead with a focus on providing innovative, trade-specific solutions. Whether it is through their leadership in LITHIUM-ION technology, as seen in the M12, M18 & M28 Systems, time-saving accessories or innovative hand tool products, Milwaukee is dedicated to delivering a steady stream of advanced solutions for the trades that offer increased productivity and unmatched durability. Milwaukee Tool is a Brookfield, Wisconsin-based subsidiary of Techtronic Industries Co. Ltd.
For more information about Milwaukee Tool or other products, click here to go to Utility Products' Buyers Guide.