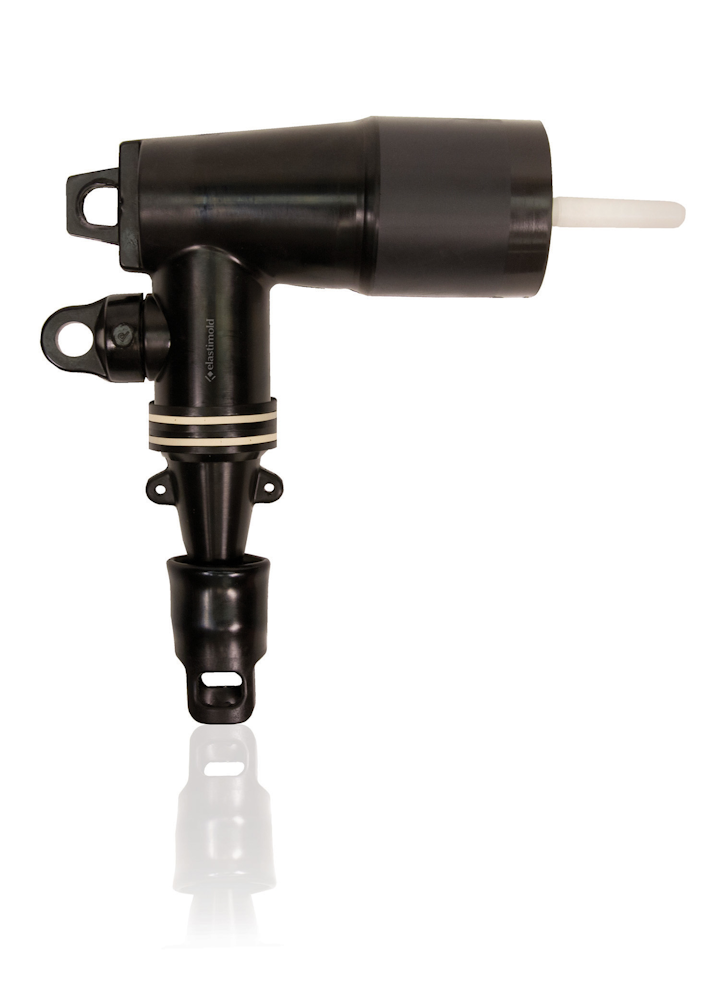 Utility tools: Elastimold® 200 amp loadbreak elbows from Thomas & Betts (T&B), recently enhanced with new safety performance features, increased range flexibility and improved lifecycle cost reduction, have earned Rural Utilities Service (RUS) Acceptance.

The U.S. Department of Agriculture (USDA) granted the RUS Acceptance on July 30 after a review of technical and testing documents pertaining to the product. The RUS governs infrastructure construction and improvements in rural communities, including water and waste treatment, electric power and telecommunications services. RUS Acceptance authorizes the use of Elastimold® 200 amp loadbreak elbows (for 15 kV and 25 kV voltage ratings) in rural infrastructure construction and improvements.

"RUS Acceptance of Elastimold® 200 amp loadbreak elbows enables T&B to more fully participate in the development of rural infrastructure," said Ralph Donati, product marketing director at T&B. "This product plays a vital role in switching operations for electrical power utilities, and the RUS Acceptance ensures that rural communities will benefit from greater safety in the operation of their electric power utilities."

Loadbreak elbows and bushings are used for plug-in connections of underground cable to transformers, switchgear and junctions to enable disconnection when switching load currents. Elastimold® 200 amp loadbreak elbows were enhanced last year with new safety performance features, including rigid probe support to ensure proper switching; increased range flexibility, including additional sizes and wider cable ranges; and improved life cycle cost reduction, including an improved seal system for traditional and jacket-seal options.

Thomas & Betts Corporation, a member of the ABB Group, is a global leader in the design, manufacture and marketing of essential components used to manage the connection, distribution, transmission and reliability of electrical power in utility, industrial, commercial, and residential applications. With a portfolio of more than 200,000 products marketed under more than 45 premium brand names, Thomas & Betts products are found wherever electricity is used.
For more information about Thomas & Betts or other products, click here to go to Utility Products' Buyers Guide.