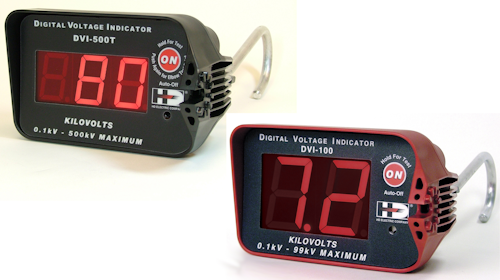 Voltage measurement: HD Electric Company (HDE), a Textron Inc. company, offers the DVI-100 and DVI-500 Series Digital Voltage Indicators that are designed to be used on both transmission and distribution systems in overhead and underground applications up to 500kV. Voltage is displayed on a large LED display with a 2 or 3-digit readout. In addition, an audible alarm alerts the user to the presence of voltage above 100VAC. Models are also available with an option to measure elbow test points.
A video is posted on our website showing how the Digital Voltage Indicators work. To view the video and get more information on the DVI Series Digital Voltage Indicators, visit our website - HDElectricCompany.com.
About HD Electric Company
For over 80 years, HD Electric Company, a Textron Company, has provided products serving the diverse needs of the electrical power industry and its related industries worldwide. HDE's continuous improvement and innovation in the areas of controlling, testing, measuring and recording of electric power has resulted in the development of leading edge products designed to help deliver electric power to customers safely and efficiently.
About Textron Inc.
Textron Inc. is a multi-industry company that leverages its global network of aircraft, defense, industrial and finance businesses to provide customers with innovative solutions and services. Textron is known around the world for its powerful brands such as Bell Helicopter, Cessna, Beechcraft, Hawker, Jacobsen, Kautex, Lycoming, E-Z-GO, Greenlee, Textron Systems, and TRU Simulation + Training.
For more information about HDE, Textron or other products, click here to go to Utility Products' Buyers Guide.