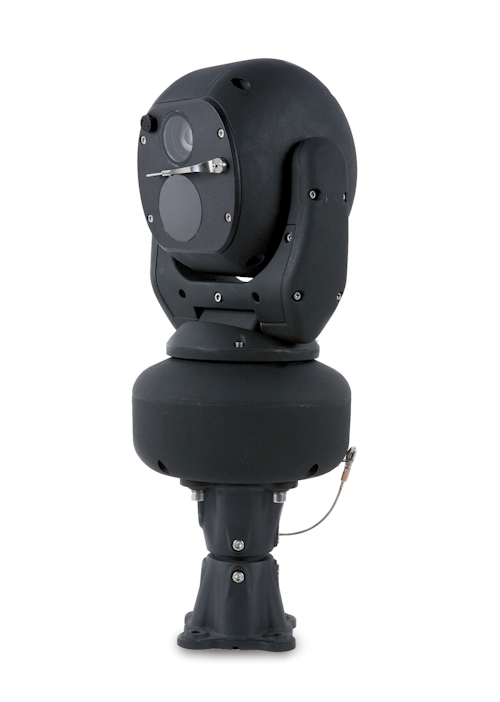 Video monitoring: Sierra-Olympic Technologies, a supplier of infrared and thermal imaging components, cameras and systems solutions for advanced imaging applications, introduces the Oculus series by Silent Sentinel Ltd. The environmentally-rugged outdoor video surveillance systems feature simultaneous visible and thermal imaging outputs. The continuous zoom optical cameras, available in standard definition (SD) or high definition (HD), are paired with fixed field of view (FOV) thermal imagers to provide full daytime/nighttime video surveillance capabilities.
The system's pan stage offers 360 degrees continuous rotation; the tilt stage can be set for one of two modes at -90 degrees viewing and full +90 degrees tilt. The Oculus systems are compact, durable, efficient and support industry-standard interfaces compliant with most security/surveillance system architectures. There are four thermal pan-tilt-zoom surveillance video systems in the Oculus series. All systems can be specified with HD or SD visible cameras and thermal imaging modules with a variety of fixed FOV optics. Visible and thermal imagers are enclosed in rugged pan and tilt casings for 24/7 use in all outdoor environments.
For more information about Sierra-Olympic Technologies or other products, click here to go to Utility Products' Buyers Guide.