Construction equipment: Trenchless tools and equipment
Line construction: Full line of trenchless tools and equipment from TT Technologies on display at ICUEE 2015.
Jul 2nd, 2015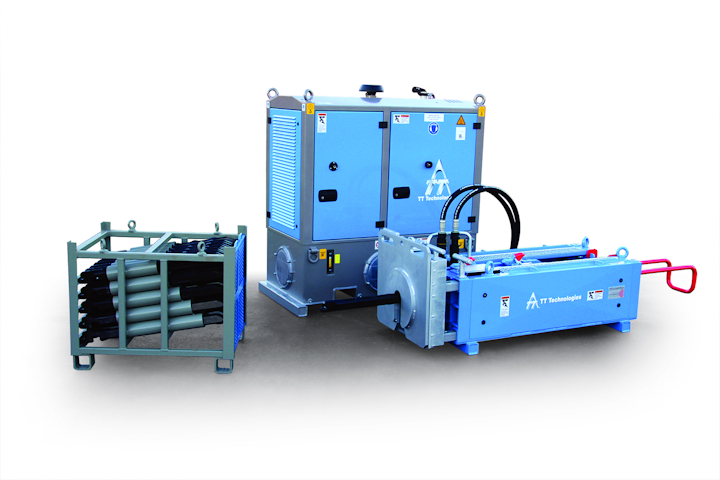 Utility equipment: TT Technologies will be displaying its full line of trenchless Grundomat piercing tools, Grundoram pipe ramming tools and Grundoburst and Grundocrack pipebursting® tools, at ICUEE 2015. Seventeen models of Grundomat tools, from 1 3/4 inches to 7 inches in diameter, are available for horizontal boring distances from 50 feet to 150 feet.
The Grundoburst static pipe bursting system utilizes a specially designed bladed cutter head to make bursting ductile iron and steel pipe possible. Grundocrack pneumatic bursting tools can be used to burst pipe from 4 to 54 inches.
In addition, the Grundodrill 4X compact directional drill, along with the Grundopit pit-launched mini directional drill will be on display. Attendees can also see Grundomud bentonite systems for directional drilling and pipe bursting applications.
For more information about TT Technologies or other products, click here to go to Utility Products' Buyers Guide.