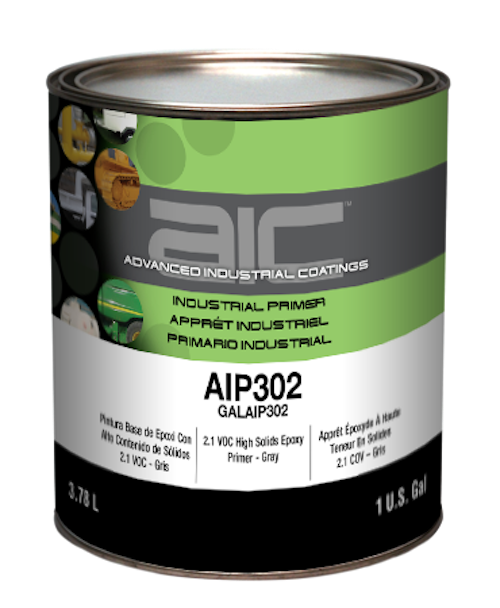 Utility supplies: ACME Quality Paints introduces AIP302, a 2.1 VOC Epoxy Primer, to its AIC (Advanced Industrial Coatings) product line of finishing products and systems. This new and improved primer provides excellent appearance out of the gun with an eight-hour pot life, great filling properties, and sands easily.
AIP302 2.1 VOC Epoxy Primer is a high solids product that can be applied directly to multiple metals and substrates, including cold rolled steel, hot rolled steel, aluminum, fiberglass and SMC (sheet molding compound). This 2K epoxy primer offers outstanding topcoatability and can be used with a wide range of topcoats.
Featuring value pricing and no induction time needed, AIP302 2.1 VOC Epoxy Primer is considered an ideal primer for fleet, construction machinery, farm equipment, and other industrial applications.
For more information about ACME Quality Paints or other products, click here to go to Utility Products' Buyers Guide.