Energy management: High voltage power supply
Power management: Diversified Technologies' compact high voltage power supply combines high power density, high performance.
Apr 9th, 2015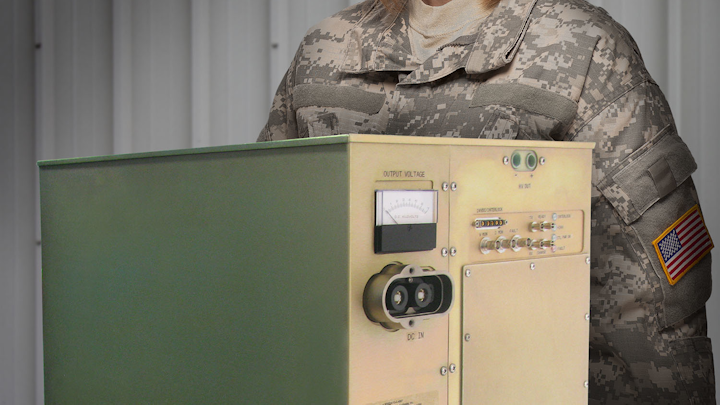 Energy storage: A new, ultra-compact high-voltage power supply that provides an order of magnitude increase in power density over commercially available high power capacitor-charging supplies is being introduced by Diversified Technologies, Inc. (DTI) of Bedford, MA. This power supply was developed to power the US Navy Electromagnetic Railgun (EMRG) energy storage system under the Navy's Small Business Innovation Research Program (SBIR).
The DTI PowerMod™ 300 kW Compact Power Supply provides over 10 times the power density over commercially available units; making it ideally suited for mobile systems requiring high power in a small footprint. All control systems utilize noise-immune fiber-optic interfaces for EM isolation and this power supply is fully protected against over-voltages, fast transients, and short circuits.
Offering power levels from 100 kW to 300 kW, the DTI PowerMod™ Compact Power Supply can be configured in multiple units, operated in parallel for higher power requirements. Depending upon configuration and quantity, they can produce high voltage DC power for a cost as low as 50 cents per watt.
For more information about Diversified Technologies or other products, click here to go to Utility Products' Buyers Guide.