Transmission and distribution: Cable Tray Helix Fittings
Construction equipment: Thomas & Betts' Cable Tray Helix Fitting eases transitions between horizontal and vertical runs.
Apr 8th, 2015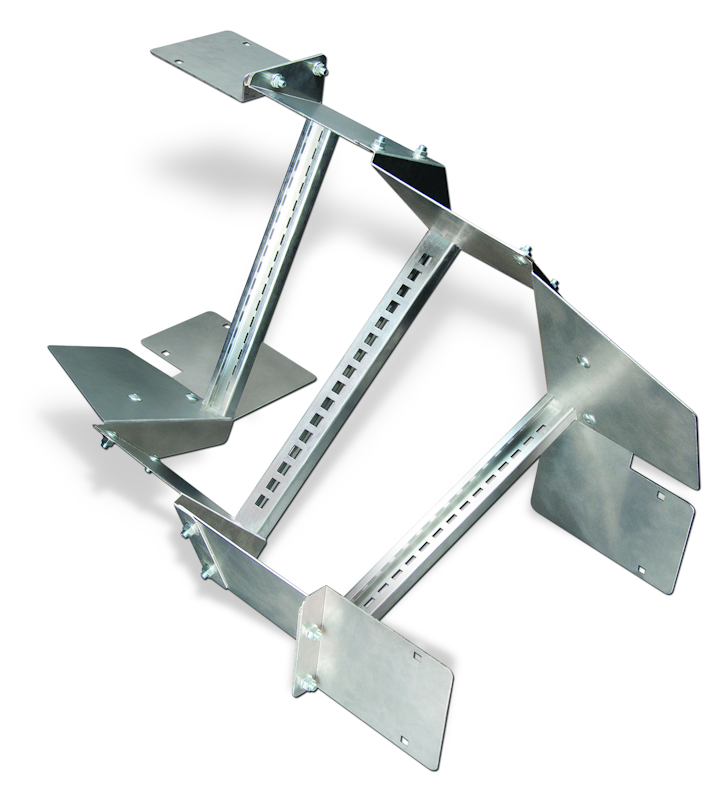 Utility supplies: The new T&B® Cable Tray Helix Fittings from Thomas & Betts ease transitions between horizontal and vertical cable tray runs, especially in confined areas and near walls.

"Helix Fittings were developed specifically for use in confined areas," said Chad Smith, global product group manager, wire management and connectivity, at T&B. "They allow installers to transition from horizontal to vertical cable tray in less time, while using significantly less space. Installers can now secure and organize cable runs without needing to position the cable tray assembly to make room for transitional fittings."

T&B® Cable Tray Helix Fittings are available in left or right configurations in aluminum, pre-galvanized steel and stainless steel in 12-inch and 24-inch widths, with 6-inch side rails. They can be ordered and shipped pre-assembled and ready to install, saving substantial time by not having to configure fittings on site.

Building information modeling (BIM) is available upon request.

Thomas & Betts Corporation, a member of the ABB Group, is a global leader in the design, manufacture and marketing of essential components used to manage the connection, distribution, transmission and reliability of electrical power in utility, industrial, commercial, and residential applications. With a portfolio of more than 200,000 products marketed under more than 45 premium brand names, Thomas & Betts products are found wherever electricity is used. Thomas & Betts' headquarters are in Memphis, Tenn.
For more information about Thomas & Betts or other products, click here to go to Utility Products' Buyers Guide.