Safety products: Worksite organizer line expanded
Utility safety: Ergodyne expands Squids Worksite Organizers line to include metal detectable grabbers.
May 29th, 2015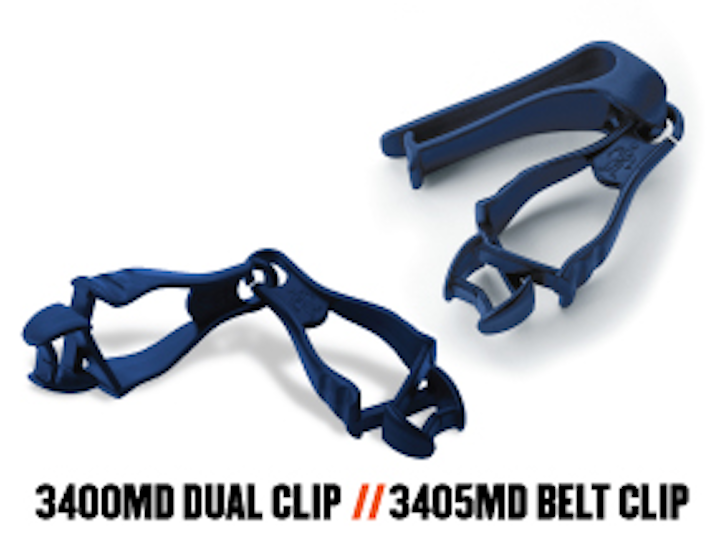 Utility supplies: Ergodyne announced the addition of two patented products to the Squids® Line of Worksite Organizers - the Squids® 3400MD Metal Detectable Grabber (Dual Clip) and Squids® 3405MD Metal Detectable Grabber (Belt Clip). Boasting the tried and true features of the originals (3400 and 3405), the new Grabbers keep gloves, rags, keys, and whatever else workers need nearby, preventing them from becoming harmful foreign objects.
The Squids® 3400MD and 3405MD Metal Detectable Grabbers has a patented construction using stainless steel metallic powder throughout the entire makeup of the product. Workers and supervisors can be confident that even if the smallest piece of the grabber breaks off, it will still be detected.
Ideal for those working in areas where FOD and FME are a concern, the new Squids® 3400MD and 3405MD Metal Detectable Grabbers are available NOW at all authorized Ergodyne distributors.
Key Features:
• Clips to belts, tool belts, clothing, or structure to keep items close
• Detachable, usable with 'biners, D-rings, etc.
• Metal detectable material alerts staff if product has become a foreign object
• Impregnated with metallic powder making entire product detectable
• Deep blue color signals metal detectability
• Breakaway feature
• Patented design
About Ergodyne
Since 1983, Ergodyne has pioneered the development of safety products that Make The Workplace A Betterplace™. What started with just one product has grown into a line of top flight, battle-tested, Tenacious Work Gear®; all precision crafted to provide protection, improve productivity and manage the elements for workers on jobsites the world over. The current lineup is extensive and constantly growing including: Hand Protection, Knee Pads, Supports, Footwear Accessories, Cooling Products, Warming Products, Hi-Vis Apparel, Lanyards, Equipment Storage Systems, Performance Work Wear, Portable Work Shelters, Head Protection, and Eye Protection.
For more information about Ergodyne or other products, click here to go to Utility Products' Buyers Guide.