Energy management: Containerized power generation
Power management: Atlas Copco expands its containerized generator offering with four new QEC models.
May 27th, 2015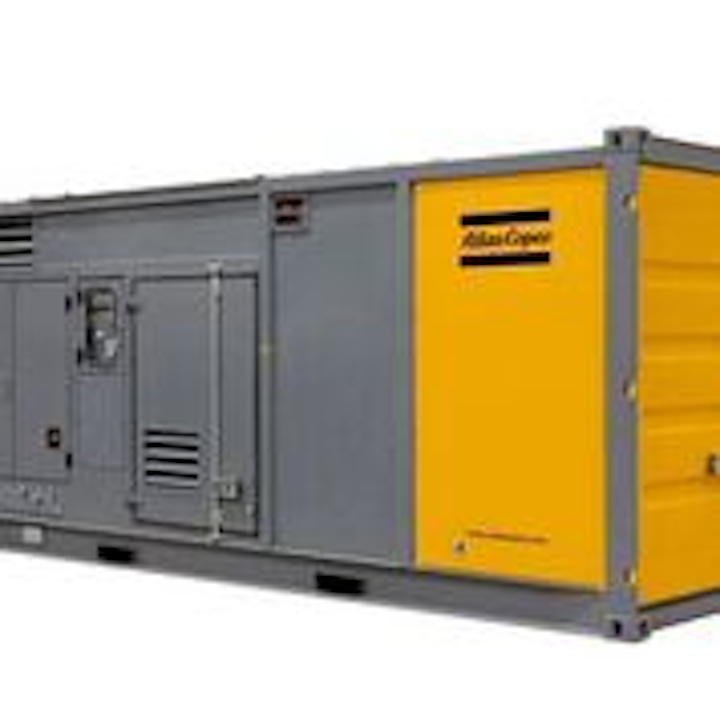 Energy management: The Atlas Copco QEC 1250 containerized generator has now been joined by four new models: QEC 800, QEC 950, QEC 1000 and QEC 1200. The expanded QEC range, including two dedicated models for the US and Canada, has been designed for multi-drop, prime power and critical standby applications.
The QEC 800, QEC 1000 and QEC 1250 are available for the global market (50/60Hz switchable) and the QEC 950 and QEC 1200 are dedicated 60Hz, EPA Tier 2 certified for the US and Canada.
Customers can tailor their QEC to individual key requirements such as power output and noise suppression. A host of factory-mounted and retrofit options allow this customized configuration. These include digital AVR, a coolant heater, an air shutdown valve and customized colors.
All QEC models come in a standard ISO CSC container to facilitate transportation to the most remote worksites. Forklift slots and lifting eyes are integrated for swift onsite maneuvering.
Quality components, including a Leroy Somer alternator and a Cummins engine, ensure reliability and performance. Extensive testing during the design and production phases results in a long lifespan and a high resale value.
To minimize maintenance and service costs, the QEC range comes with long service intervals of 500 hours, easy removal of the aggregate engine-alternator via the slide in/out concept, large access panels, a mechanical cooling system and several service tools. Additional maintenance features include heavy-duty dual stage fuel and air filtration, a dedicated door for easy cleaning of the engine coolers and directly accessible power cable connections.
The optional Qc4003™ controller can put two or more QEC models into parallel for a flexible power solution for loads that exceed the output capability of a single generator set. This type of power management system (PMS) can also be used to provide continuous power when one of the gensets needs to be shut down for scheduled maintenance or repair.
The QEC 800, QEC 1000 and QEC 1250 are available now for the global market and the QEC 950 and QEC 1200 can be ordered for the US and Canada.
For more information about Atlas Copco or other products, click here to go to Utility Products' Buyers Guide.