Line construction: Horizontal directional drill from Toro
Line maintenance: Toro DD4045 horizontal directional drill delivers optimal combination of thrust, pullback, tool rotation.
May 18th, 2015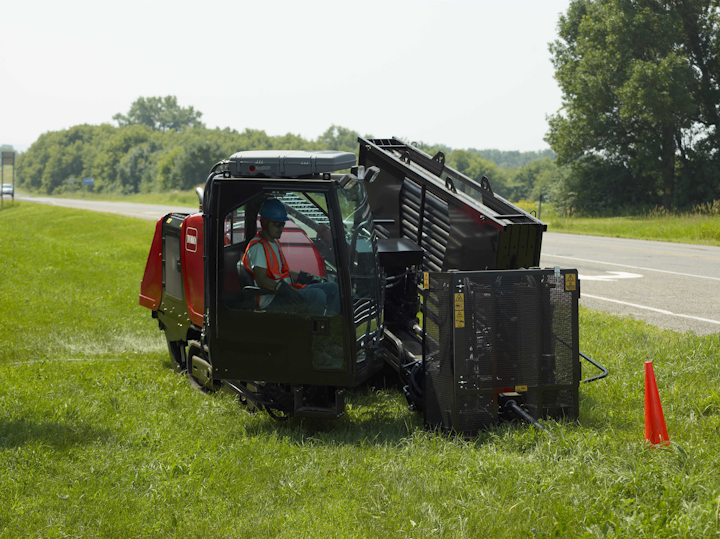 Utility line construction: The Toro® DD4045 horizontal directional drill packs a powerful 40,000 lbs. of thrust and pullback, and 4,500 ft-lbs of rotary torque. The unit features a 160-horsepower, Cummins® QSB4.5 diesel, liquid-cooled engine and an on-board, infinitely variable drilling fluid pump that delivers a flow of up to 70 gpm. This powerful and versatile horizontal directional drill provides the most thrust and torque of any machine of its size, giving utility contractors increased power in tight locations.
The multi-function color LCD display, which delivers key control functions and rig information at the operator's fingertips, provides a clear view of the drill's performance and functions. For hard rock drilling conditions, an air hammer can be easily integrated and controlled from the DD4045 display. Additionally, operators will appreciate the open-top vice wrenches that provide excellent visibility of the tool joint, to allow for faster connections and breakouts.
About The Toro Company
The Toro Company (NYSE: TTC) is a leading worldwide provider of innovative solutions for the outdoor environment including turf, snow and ground engaging equipment, and irrigation and outdoor lighting solutions. With sales of $2.2 billion in fiscal 2014, Toro's global presence extends to more than 90 countries. Through constant innovation and caring relationships built on trust and integrity, Toro and its family of brands have built a legacy of excellence by helping customers care for golf courses, landscapes, sports fields, public green spaces, commercial and residential properties and agricultural fields.
For more information about Toro or other products, click here to go to Utility Products' Buyers Guide.