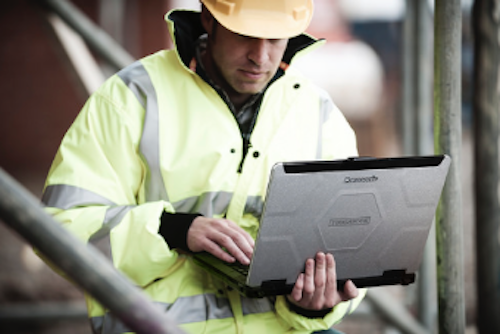 Utility equipment: Panasonic, a provider of reliable and innovative mobile computers since 1996, has announced the Toughbook® 54. As the thinnest and lightest semi-rugged laptop in its class, the Toughbook 54 is a highly portable tool for mobile professionals who need durability, power and feature sets beyond what a standard consumer laptop can offer. With a 5th Generation Intel® Core i5 vPro processor, 11 hours of battery life ­ 18 hours with an optional hot-swappable second battery2 ­ and a wide range of integrated options, the Toughbook 54 is a reliable and versatile tool for mobile workers in demanding markets such as utilities, video production, insurance, construction, field service, public safety and government.

The Toughbook 54 is the latest in Panasonic's line of products that created and continues to define the semi-rugged category. Offering enhanced security, a full magnesium alloy case with handle, and resistance to spills and drops, the Toughbook 54 is purpose-built for professionals who spend a significant amount of time working from the road or in the outdoors. For professionals who need power in addition to rugged portability, the Toughbook 54 is available with discrete graphics, dual drives, up to 16GB of memory, and a 1080p full HD display and webcam. Four models will be available to meet customer demand ­ Lite, Prime, Gloved Multi Touch and Performance ­ with each one designed to assure a high long-term return on investment for a diverse range of businesses and government agencies.

"A significant portion of the workforce spends more time on the road than they do behind a desk, and they need technology tools purpose-built for them," said Anthony Mungiello, Toughbook product manager, Panasonic System Communications Company of North America. "With the Toughbook 54, we incorporated the latest technological advances to design a tool for these workers that was most portable and advanced of its kind, without sacrificing on the reliability Panasonic is known for."
For more information about Panasonic or other products, click here to go to Utility Products' Buyers Guide.