Energy management: DIN-Rail universal battery controller modules
Power management: Battery controller provides management system to charge and monitor external lead-acid battery.
Feb 12th, 2015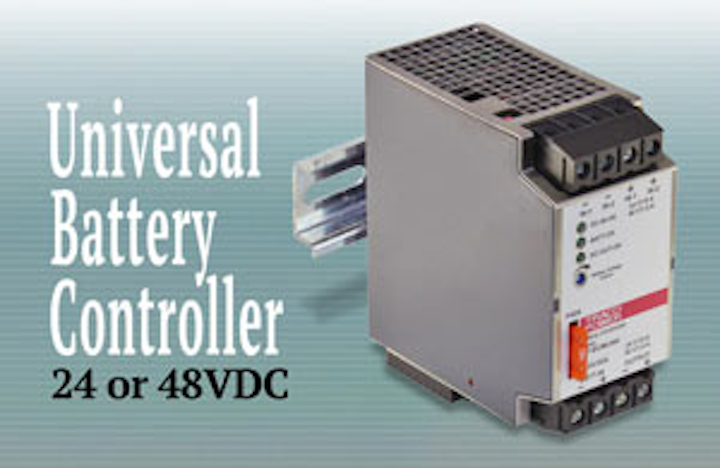 Energy storage: Power Sources Unlimited, Inc. announces the addition of the new 360 Watt TSP BCMU360 Series of DIN-Rail universal battery controller modules for uninterruptible 24VDC and 48VDC bus voltage to our TRACO Power portfolio.
This modular line of DIN-Rail battery controllers are highly efficient and have an operating temperature range ­25°C to +70°C. Features include redundant inputs for two independent sources, battery protection system for over-voltage, deep discharge, short circuit and reverse connection, alarm signals, remote on/off and International safety approval package. Packaged in a rugged, ultra-compact metal casing they are both shock and vibration-proof making them the perfect solution for the harshest environments. The TSP BCMU360 module is a standalone unit and is designed to function with the TSP series; however it can be used in conjunction with any fully stabilized 24VDC or 48VDC power supply output a perfect DC-UPS system can be configured.
For more information about Power Sources Unlimited or other products, click here to go to Utility Products' Buyers Guide.