Wire strippers from IDEAL
Utility equipment: IDEAL T-Strippers wire strippers, an industry tradition
Feb 23rd, 2015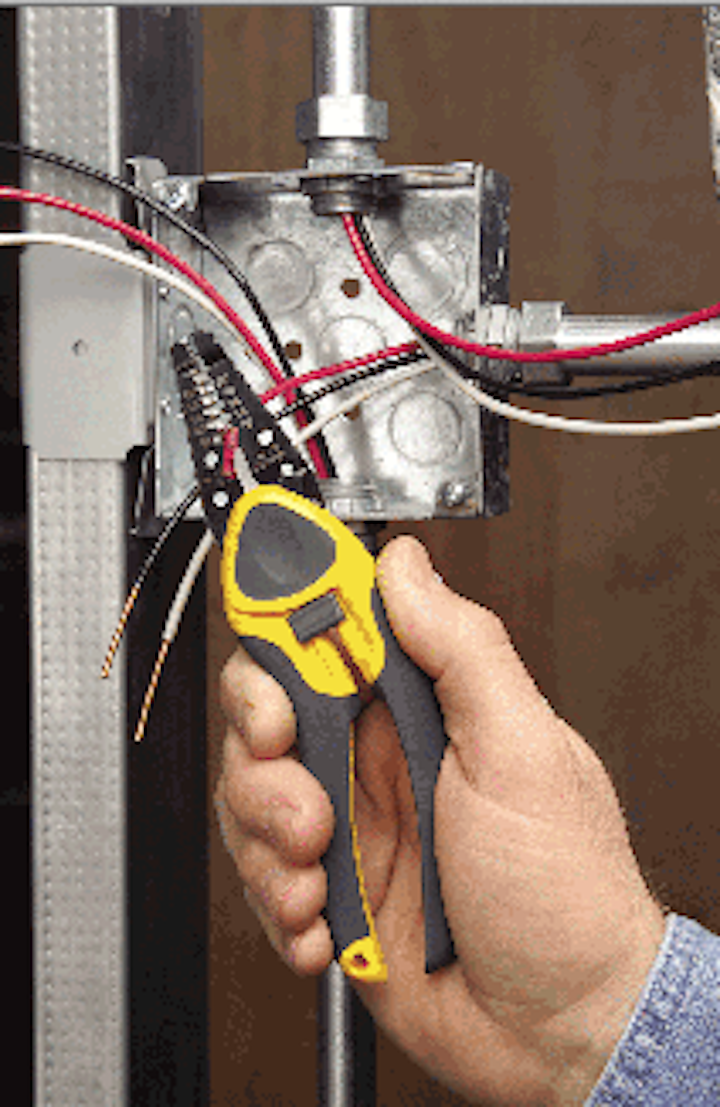 Utility tools: IDEAL first introduced its iconic T-Stripper® wire strippers back in 1957, selling more than 10,000 pairs the very first day they were available. Since then, T-Strippers have became an indispensable tool that apprentice electricians use on their first day on the job... and continue to use until they retire as Master Electricians.

The original T-Strippers were created by an engineering team at IDEAL in response to the trend to insulate electrical wire with thermoplastic. Unlike the fabric or rubber that previously was used as insulation, thermoplastic could not be removed with a traditional wire knife. The T-Stripper was designed specifically for the more challenging thermoplastic, hence the "T" in its name. Over the years IDEAL has continued to upgraded the T-stripper, adding ergonomic and versatility features to improve performance and comfort, while retaining its original quality.

In addition to the standard T-Strippers model IDEAL offers today, there are nine versions with unique features for job specific applications. At the forefront of these designs is the Kinetic Reflex T-Stripper incorporating an ergonomically curved handle and a stress-reducing Santoprene grip, along with the company's patented Thumb-Valley thumb guide and Pocket-Locket slide lock. The multi-purpose Kinetic Reflex replaces several tools from the tool bag by featuring a convenient pliers nose for extra gripping strength; precision-ground, knife type blades for clean, accurate wire cutting; heavy-duty Shear-Cut bolt cutters that easily shear both bolts and screws plus reforms the threads; a wire loop; and combination solid and stranded wire stripping holes for every popular wire gauge.
For more information about IDEAL or other products, click here to go to Utility Products' Buyers Guide.