Smart meters: Itron Unveils New 4G LTE Smart Meter Solution
Energy meter: New solution takes advantage of Verizon's 4G LTE network to enable high-speed, high-performance smart grid applications that deliver broad territory coverage, low latency.
Feb 4th, 2015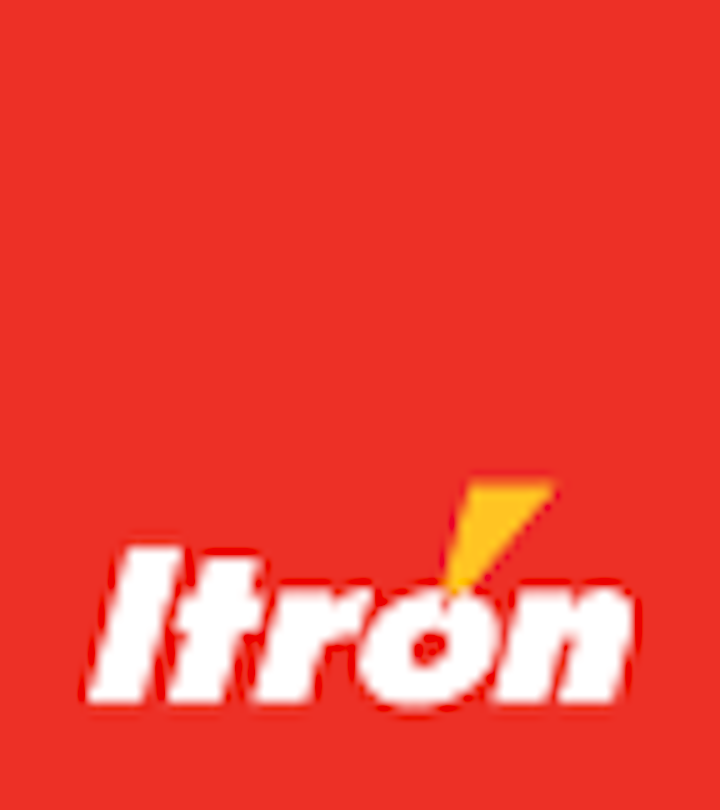 Power measurement: Itron Inc. has announced the launch of its new 4G LTE smart metering solution. The solution, featuring an OpenWay® CENTRON 4G LTE meter, is the latest technology in Itron's cellular portfolio that provides broad territory coverage, low latency and network longevity, using the fastest 4G LTE technology available today. The solution will be commercially available by the end of the first quarter of 2015.

The smart cellular metering technology is a part of Itron's OpenWay smart grid solution, providing utilities with the option to deploy any combination of cellular and RF mesh communications, including 4G LTE, all under the same network management system. 4G LTE communication is particularly useful for hard-to-reach locations or territories or for opt-in scenarios. Due to the low latency of the 4G LTE network, the new solution is also a good option for DA/SCADA applications or utilizing smart meters as grid sensors to monitor distribution system conditions.

The smart meter solution includes an LTE modem from Sierra Wireless and will take advantage of the Verizon Wireless network, the largest and most reliable 4G LTE network in the U.S., covering 97 percent of all Americans.

"Itron is pleased to announce its first 4G LTE smart metering solution. With this new solution, we answer our customers' needs for fast, reliable and flexible communications. In addition, with the support of Sierra Wireless and Verizon, we are able to deliver a 4G LTE solution that is cost-effective and provides longer term investment protection by utilizing the latest wireless technology platform," said Jeff Carkhuff, vice president of global solutions marketing for electricity at Itron. "With the industry's broadest portfolio of software, communications and measurement technology, Itron has the ability to adapt our solutions to utilities' unique needs. All with the goal of enabling our customers to operate more efficiently and create a more resourceful world."

"By enabling Itron's OpenWay CENTRON 4G LTE smart meter to run on Verizon's 4G LTE and intelligent IP networks, we are helping to make the electric grid the smart grid of tomorrow," said Michael Brander, managing director, energy and utilities practice, Verizon Enterprise Solutions. "Collaborating with companies like Itron to enable the possibilities of the smart grid is yet another step in how the industry is moving the Internet of Things (IoT) forward."

About Itron
Itron is a world-leading technology and services company dedicated to the resourceful use of energy and water. We provide comprehensive solutions that measure, manage and analyze energy and water. Our broad product portfolio includes electricity, gas, water and thermal energy measurement devices and control technology; communications systems; software; as well as managed and consulting services. With thousands of employees supporting nearly 8,000 customers in more than 100 countries, Itron applies knowledge and technology to better manage energy and water resources.
About Verizon
Verizon Communications Inc. (NYSE, Nasdaq: VZ), headquartered in New York, is a global leader in delivering broadband and other wireless and wireline communications services to consumer, business, government and wholesale customers. Verizon Wireless operates America's most reliable wireless network, with more than 108 million retail connections nationwide. Verizon also provides converged communications, information and entertainment services over America's most advanced fiber-optic network, and delivers integrated business solutions to customers worldwide. A Dow 30 company with more than $127 billion in 2014 revenues, Verizon employs a diverse workforce of 177,300.
For more information about Itron or other products, click here to go to Utility Products' Buyers Guide.