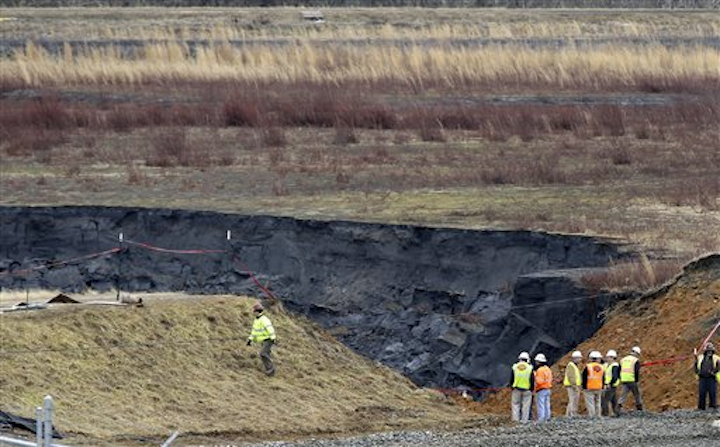 RICHMOND, Va. (AP) — Dominion Virginia Power is closing all its coal ash ponds in the state to comply with new state and federal standards, the utility announced Friday.
The closures of nine ponds will occur at four power plants: Bremo Power Station in Fluvanna County, Chesapeake Energy Center in Chesapeake, Chesterfield Power Station in Chesterfield County and Possum Point Power Station in Prince William County. The company no longer uses coal as a fuel at three of those power stations.
Coal ash is what's left after the fuel is burned to generate electricity.
Dominion said in a news release that the closures are in response to new standards governing so-called coal combustion residuals from the U.S. Environmental Protection Agency and the Virginia Department of Environmental Quality.
The EPA rule established late last year set the first national standards for coal ash, treating it more like household garbage than a hazardous material.
"The EPA rules were just finalized, and we have been working on plans based on the proposed rule in order to be prepared," Pamela Faggert, Dominion's chief environmental officer, said in a statement. The company is working with the DEQ as well and other state agencies to develop closure plans.
The ponds will be drained and covered by an impermeable liner, then topped with 24 inches of soil, Dominion said. Either grass or sod will be planted on top of the soil.
Last year, the sudden collapse of a drainage pipe at a Duke Energy plant in Eden, North Carolina, triggered a massive spill that coated 70 miles of the Dan River in North Carolina and Virginia in gray sludge.
Duke, the nation's largest electricity company, announced in February that it would admit guilt on nine misdemeanor counts and pay $102 million in fines and restitution over years of illegal pollution leaking from coal ash dumps at five North Carolina power plants, including the one in Eden.
The DEQ recently announced a $2.5 million agreement with Duke.