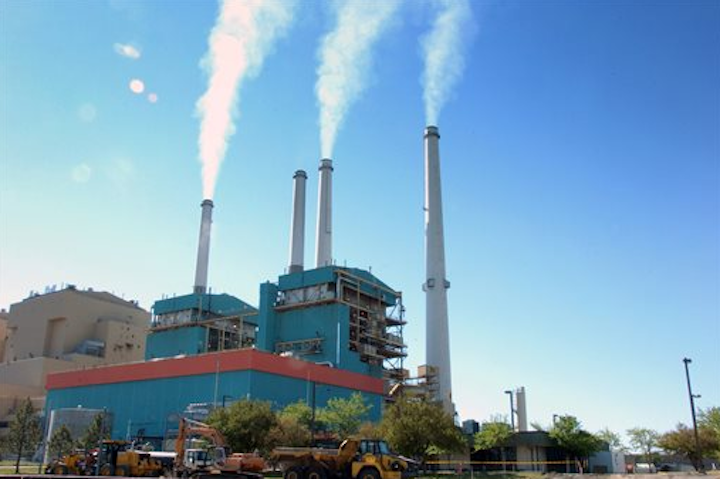 CHEYENNE, Wyo. (AP) — Power company officials on Tuesday marked the opening of a new gas-fired power plant in Cheyenne that replaces several old coal-fired plants elsewhere
Although Wyoming is the nation's leading coal-producing state, officials say federal regulations now make it effectively impossible to open a new coal-fired plant anywhere in the country.
Officials from Cheyenne Light, Fuel and Power and Black Hills Corp. held an opening ceremony for the Cheyenne Prairie Generating Station Tuesday afternoon.
Company officials said the $222-million plant can generate 132 MW. In addition to providing steady power for customers, they say it offers extra power on demand to supplement wind-power supplies.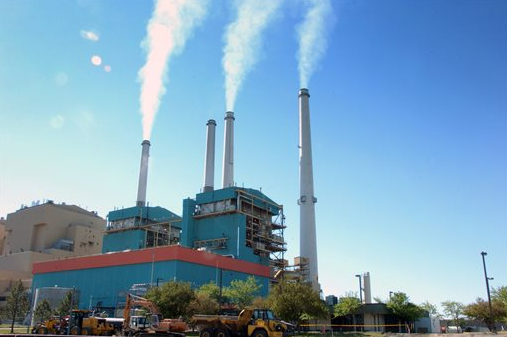 Black Hills earlier this year closed down three old coal-fired power plants, two in Wyoming and one in South Dakota. The company said the move was in response to recent federal regulations. The Cheyenne plant will replace much of that lost power, company officials said.
David Emery, president and CEO of Black Hills, cut a ribbon at Tuesday's ceremony to commission the power plant.
Speaking in an interview after the event, Emery said his company has an existing coal-fired plant near Gillette. The company can deliver coal to that plant for 70 cents per million British Thermal Units, a measure of energy, he said. Natural gas now costs almost $4 for the same amount of energy, Emery said.
The difference in the plants, he said, is that burning coal generates about twice the carbon dioxide of burning gas.
"I think the single biggest issue right now facing the coal industry is you can't permit a coal-fired power plant," Emery said in an interview after the event. "Under the current EPA regulations for coal-fired construction, you can't meet the (carbon dioxide) standards."
"They set the standard for pounds of (carbon dioxide) per megawatt at a level that's way below any coal-fired facility," he continued. "So when the EPA put out their new-source rules last year for (carbon dioxide), they set those limits basically at the equivalent of a combined-cycle natural gas plant, which is what this one is that we're opening. So that just completely rules out building new coal."
Wyoming Gov. Matt Mead had been scheduled to speak at Tuesday's event. But Mead instead attended the funeral services for U.S. District Judge Clarence Brimmer, who died last week.
Mead sent along a prepared statement saying that the Cheyenne Prairie Generating Station demonstrates that the state needs all forms of energy.
"Wyoming is a leading natural gas producer," he said. "Natural gas and energy production is a great asset to Wyoming."
Mead has launched a series of legal challenges to EPA air emissions regulations. He has also been pushing for access to ports in the Northwest that would allow export of Wyoming coal to Asian markets.
EPA administrator Gina McCarthy proposed last fall to require new coal-fired power plants to employ carbon-capture and sequestration technology, a process that involves intercepting emissions at the smokestack and storing them underground.
Mead wrote to McCarthy in May saying the EPA's proposed emissions standards for new coal-fired plants are a threat to Wyoming's economy. The state produces about 40 percent of the nation's coal while its coal industry employs nearly 7,000 people with a $560 million payroll, he said.
"Numerous air regulations have been proposed and promulgated to eliminate use of the United States' leading source of low-cost, reliable energy — coal," Mead wrote to McCarthy. "This proposal is yet one more example."