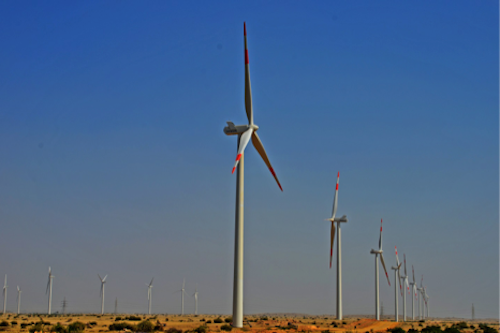 Headwinds in several key markets, including the United States and Spain, slowed growth in the global wind power market dramatically in 2013. Still, wind power supplies nearly 3 percent of the world's electricity and is expected to grow strongly during the next several years. According to a recent report from Navigant Research, wind power will deliver 7.3 percent of the electricity consumed worldwide by 2018.
"As wind turbine vendors search for new opportunities in emerging markets, primarily in Latin America and Africa, and develop machines for maximum energy production in low wind speed areas, the industry is expected to add another 250 GW of capacity through 2018," said Feng Zhao, research director with Navigant Research.
"Last year was the first in which the wind industry experienced negative growth since 2004, but there are signs that the 2013 slowdown will turn out to be an anomaly," Zhao said.
Helping drive that growth will be the offshore market, which saw 13 new projects installed in 2013, adding 1,720 MW — a 50 percent increase over 2012. Nearly half of all new offshore capacity in 2013 was installed in the United Kingdom, according to the report, with all of that capacity supplied by Siemens, the world's largest supplier of offshore turbines.
Navigant Research's "BTM Wind Report" covers developments in the wind energy sector during 2013. This is the 19th edition of the annual World Market Update. As in previous editions, this report analyzes important changes during the past three years and provides a five-year market forecast, as well as an assessment of likely market progress for the next five years.
The special theme of this year's report is a review of the Global Onshore Wind Operations and Maintenance Market. An executive summary of the report is available for free download on the Navigant Research website.