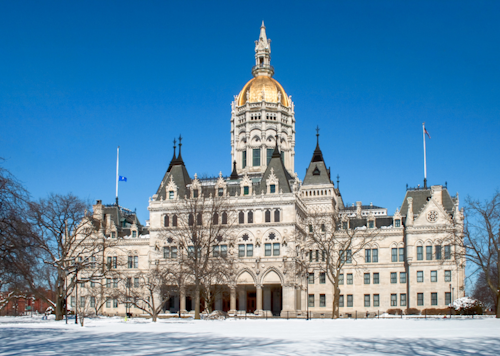 HARTFORD, Conn. (AP) — Two lawmakers want the General Assembly to examine Eversource Energy's response to last month's damaging windstorm that left more than 100,000 residents in the dark for multiple days, especially in eastern Connecticut.
Senate Majority Leader Bob Duff of Norwalk and Sen. Cathy Osten of Sprague, both Democrats, are questioning whether the utility followed minimum performance standards for emergency preparation and response. Noncompliance could result in financial penalties.
Both lawmakers have asked the legislature's Energy and Technology Committee to hold an informational public forum on the utility's response.
Eversource says it understands the senator's concerns regarding the Oct. 29 storm, but notes it caused "significant damage to the electrical system, affecting most of the 149 communities we serve." In many cases, Eversource says parts of the system had to be rebuilt.