Siemens celebrates commissioning of Holland Energy Park
Holland Energy Park will harness cleaner-burning natural gas, which is expected to reduce carbon emissions by about half
Oct 2nd, 2017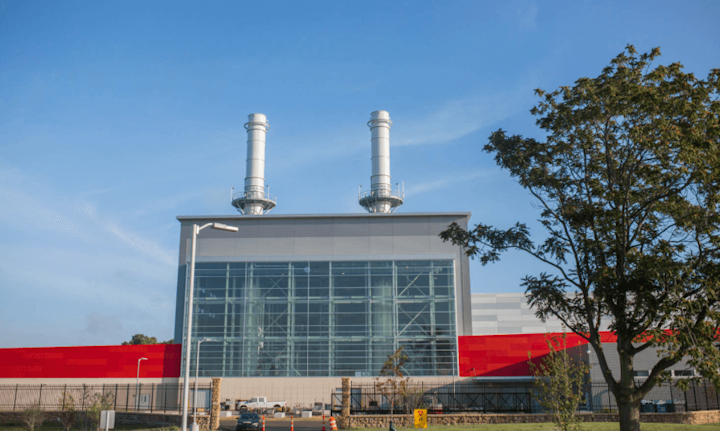 Siemens and Holland Board of Public Works commissioned Holland Energy Park in Holland, Michigan – a natural gas- fueled combined cycle power plant using Siemens gas turbine technology.
As the technology partner for the project, Siemens supplied two SGT- 800 gas turbines, one SST-400 steam turbine, low- and medium-voltage electrical equipment and power transformers, as well as a long-term service contract for the gas turbines.
The new plant's cogeneration capabilities provide a high fuel efficiency level and will generate nearly 125 MW in summer and 145 MW in winter. Managed with Siemens' SPPA-T3000 control system, the plant provides modern, sustainable and reliable power generation.
As the trend toward decentralized power generation continues, communities like Holland are working collaboratively to address their power generation needs in more socially, economically and environmentally responsible ways. Holland Energy Park will harness cleaner-burning natural gas, which is expected to reduce carbon emissions by about half.
"Our partnership with Siemens on the Holland Energy Park has been one of great collaboration and cooperation," said David Koster, Holland BPW general manager. "We're confident our community will enjoy many years of reliable, efficient service from the Siemens technology at the heart of our facility."
"We are proud to deliver fuel efficient, natural gas-fired turbines to the city of Holland for this modern power plant and to provide our expert long-term service" said Barry Nicholls, Senior Vice President for Power Systems Sales, Siemens Power and Gas Division. "Holland Energy Park represents the future of power generation in America, utilizing innovative solutions to provide the community with reliable, efficient and affordable energy."