Hawaiian Electric makes renewable energy progress
Hawaii's largest utility celebrated Earth Day by touting its progress replacing fossil fuels with renewables
Apr 25th, 2017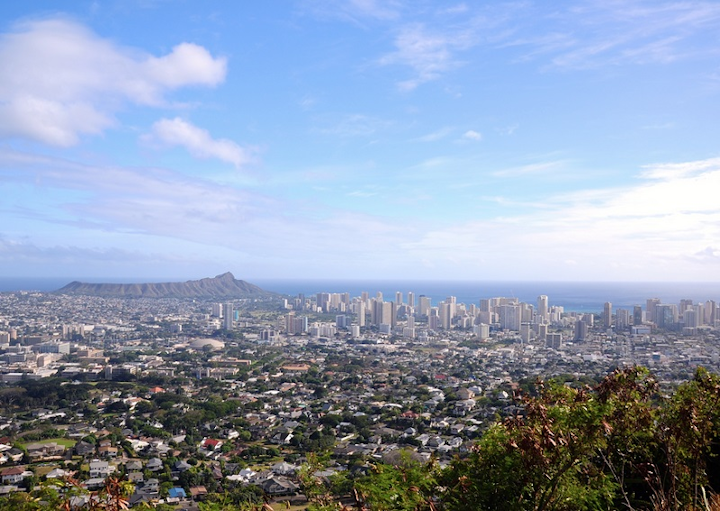 HONOLULU (AP) — Hawaii's largest utility celebrated Earth Day by touting its progress replacing fossil fuels with renewable energy.
The Hawaiian Electric Companies generated 26 percent of the electricity its customers used from renewable sources in 2016, the utility said in a news release.
More than a third of the electricity came from rooftop solar panels, which are more prevalent in Hawaii than in any other state. Solar was followed closely by wind energy which provided 29 percent of the utility's renewable energy. Biomass contributed 19 percent of the mix and 11 percent came from geothermal energy.
On Hawaii Island, which has the state's only geothermal energy plant, more than half of the energy used came from renewable resources. Maui reached 37 percent renewables.
On Oahu, where demand is greatest, 19 percent of the electricity came from renewables.
Hawaiian Electric reduced its oil usage by 10.7 million barrels from 2008 to 2016, a 21 percent decrease.
The rooftop solar industry slowed over the past year after the Public Utility Commission in late 2015 ended a policy called net energy metering which credited solar customers at the retail rate for excess electricity they pumped into the grid. A replacement program called "customer grid supply" reimbursed customers for excess energy at a lower rate but reached the maximum number of customers over the summer.
But the commission recently decided to re-open the customer grid supply program because some rooftop solar projects in the queue were never completed. Hawaiian Electric said that could pave the way for about 2,800 more private rooftop solar systems, with about half of them on Oahu.
The state of Hawaii has a mandate for utilities to reach 100 percent renewable energy by 2045. Hawaiian Electric says it expects to reach that goal five years early.