Rooftop solar power rules criticized in Maine
Existing customers would stay under the current rules for 15 years
Feb 2nd, 2017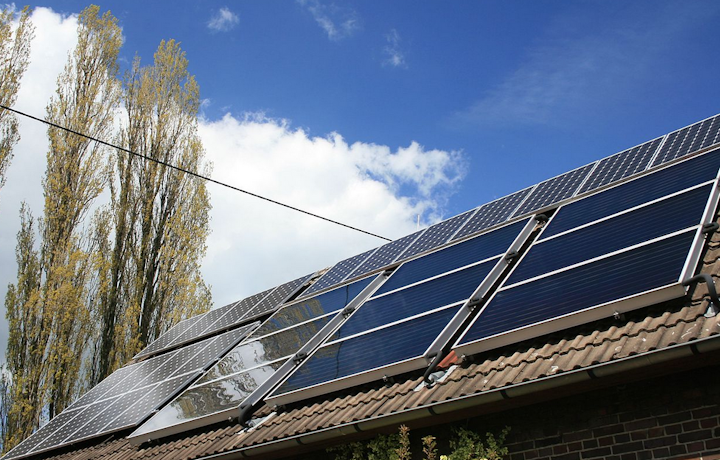 AUGUSTA, Maine (AP) — Maine's Republican governor and a leading Democrat expressed displeasure Tuesday with new solar rules approved by state utility regulators.
The owners of solar panels get credits on their bills for the energy they send back to the electric grid. But critics, including GOP Gov. Paul LePage, say the current system pays them too much, meaning other customers are unfairly subsidizing the solar industry.
The LePage-appointed Maine Public Utilities Commission on Tuesday approved rules that would slowly shift more costs onto the owners of rooftop solar panels as the cost of solar technology drops. Existing customers would stay under the current rules for 15 years.
The new rules wouldn't be effective until 2018, giving time for legislators to come up with their own framework.
LePage said the rules will still make electric ratepayers subsidize solar panel owners' electricity bills at far-over market rates until 2042.
"Net energy billing customers should be compensated for the electricity they generate at fair market rates," LePage said.
Maine has the 11th highest electricity rates in the nation, though they are among the lowest in New England.
The governor said the commissioners continue "to shift the burden away from those who choose to install and have the resources to afford rooftop solar installations and onto ratepayers." He said the burden would be on low-income and elderly customers, as well as small businesses operating on very thin margins.
Solar companies and pro-clean energy groups have acknowledged problems with the state's current solar rules, but have wanted utility regulators to leave any changes up to legislators.
Democratic Rep. Seth Berry said that the commissioners' new rules take the state in the wrong direction "despite overwhelming public input" against the rules.
"This rulemaking only underscores the need for the Legislature to move quickly to protect jobs, ensure market stability and keep Mainers in control of their energy future," he said.
Utility regulators on Tuesday also questioned solar advocates' use of a study suggesting all ratepayers benefit from solar energy sold back to the grid. The commissioners said that study was never meant to be used to set solar rates.