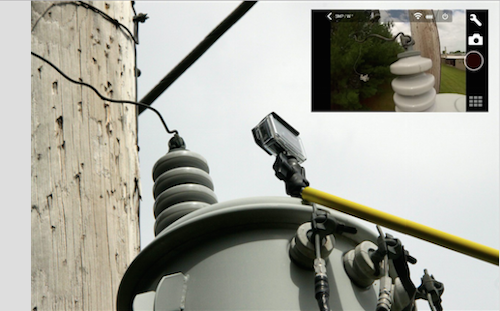 Hastings, a manufacturer of hot line tools and equipment, understands that everyday has the potential to bring the unexpected to lineman. That is why Hastings designs every product, including our camera-mounting hot stick, with safety in mind.

Modeled after the Hastings Tel-O-Pole series, this hot stick allows for a GoPro Action Camera to be mounted and used for quick, easy and safe inspection of and around energized lines, transformers, insulators, poles, buildings, bridges, etc.

Utility workers can use the camera to wirelessly stream and record live picture and video to the ground with any iPhone, tablet or android device compatible with the GoPro Application. The hot stick may even allow inspections to be completed without the use of a bucket truck, lift or climbing gear.
For more information about Hastings or other products, click here to go to Utility Products' Buyers Guide.