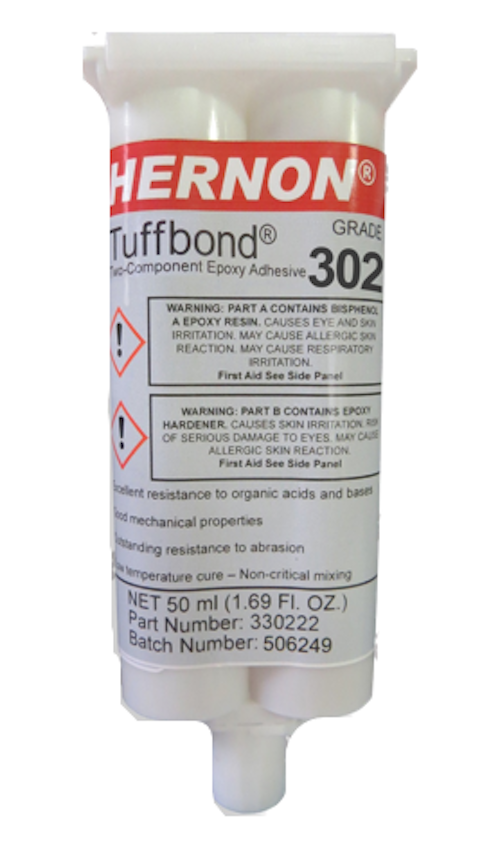 Utility supplies: Fiber Optic Center Inc., (FOC), a distributor specializing in helping their customers make the best cable assemblies in the world, announces the addition of Hernon® Tuffbond® 302 epoxy adhesive, packaged by ÅngströmBond, to their extensive epoxy line.
Tuffbond® 302 consistently performs under temperature cycling from -54C to 85C. It is a high viscosity material that flows well and cures fast. Known as a "5-minute epoxy," it does not absorb humidity exhibiting moisture chemical and heat resistance. Tuffbond® 302 is used in the fiber optic industry for potting and encapsulation. It is also recommended for bonding metals, wood, ceramics, etc., and can be used for potting and encapsulation of electrical and electronic components.
Product Benefits include:
• Fast cure at room temperature (about 5 minutes)
• Low shrinkage
• 100% reactive, non-solvent system
• Easy mixing ratio of resin and hardener
• No fuming on gelation
About Fiber Optic Center, Inc.
Fiber Optic Center, Inc., (FOC), is an international leader in distributing fiber optic components, equipment and supplies and has been helping customers make the best cable assemblies in the world for over two decades. Several areas of specialization and expertise, in which they are the industry leader, make them the preferred choice for many of the world's fiber professionals. In these key technology areas, FOC is "at least as technical as the manufacturer" about the products they sell. Striving to "make the business part easy," they offer outstanding and personal customer service, low or no minimum purchase order values, and from-stock delivery on industry-leading products and technology. FOC is the industry connection to the most innovative optical products, technologies and technical experts who integrate their manufacturing knowledge and vast experience into customers' worldwide operations.
For more information about FOC or other products, click here to go to Utility Products.