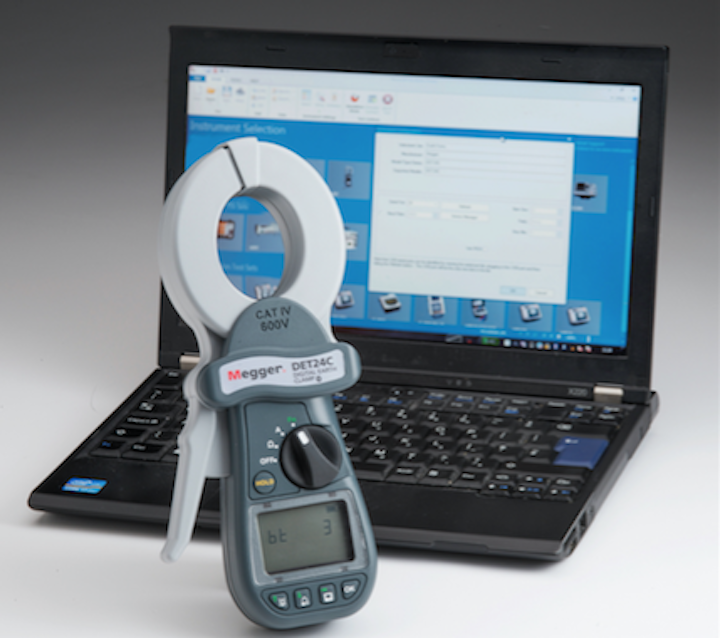 Test products: Megger has enhanced its DET24C earth/ground digital clamp-on resistance tester to include Bluetooth. This upgrade allows users to download stored test results instantly to a PC instead of downloading them using an IrDA interface.

Using Bluetooth V2.0 and enhanced data rate (EDR), data from the DET24C no longer needs to be transferred using a USB dongle—making the process faster and more convenient than ever before.

Megger's PowerDB Lite software, which comes standard with the instrument, has also been updated to enable users to select the download method of their choosing. This allows older IrDA instruments to work alongside the newer Bluetooth versions.
Testing with the DET24C can help prevent a rise in voltage caused by a fault current, surges and lightning strikes in earth/ground systems. The slim profile and clamp design allow for easier access and testing of round conductors. The DET24C can clamp round cables up to 37 mm in diameter and earth tapes/straps up to 50 mm wide. It can measure ground resistance from 0.05 Ohm to 1,500 Ohm and true RMS ground leakage current up to 35 A.
For more information about Megger or other products, click here to go to Utility Products' Buyers Guide.