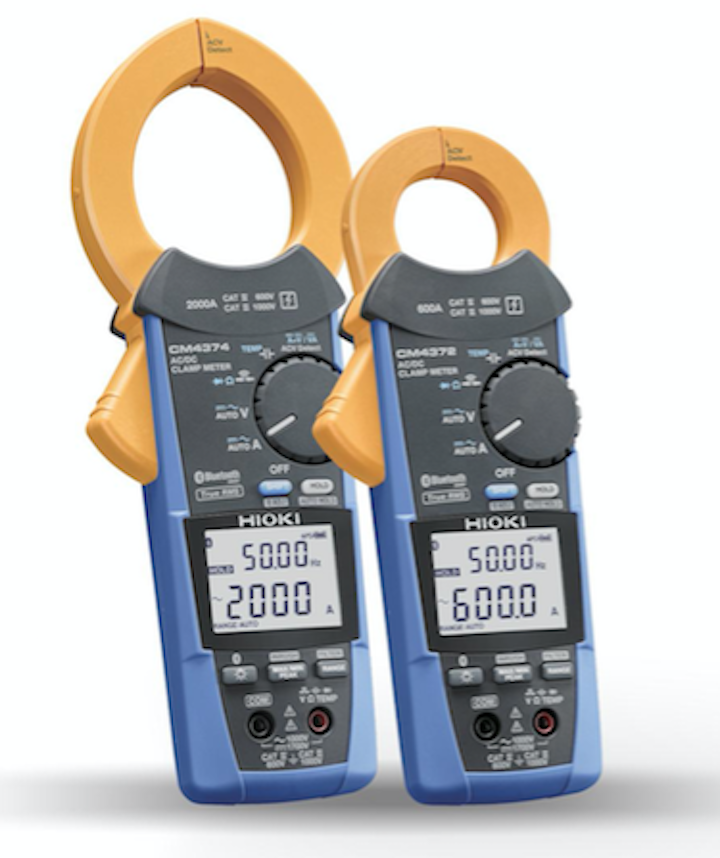 Hioki has announced the launch of the AC/DC Clamp Meter CM4372 and CM4374. The new products provide connectivity with smartphones and tablets by adding Bluetooth communications functionality to the CM4371 and CM4373, which were launched in September 2015 as rugged clamp-on meters designed to let professionals do their jobs quickly under a broad range of conditions.

In addition to automatically detecting the type of current being measured (AC or DC), the instruments allow measurement data acquired with convenient functions such as inrush (surge current) measurement to be saved on smartphones and tablets using an app that can also log data and generate reports.

Principal applications include maintenance inspections of electrical equipment and solar power systems; and development, repair and maintenance of electric vehicles and other products.

Product features include: smartphone app (GENNECT Cross) with support for both Android and iOS; logging of data from up to eight connected CM4372/CM4374 instruments (logging of up to eight measured values); waveform monitor function; downloadable inrush (surge) current waveform; hold and save function; and report generation.
For more information about Hioki or other products, click here to go to Utility Products' Buyers Guide.