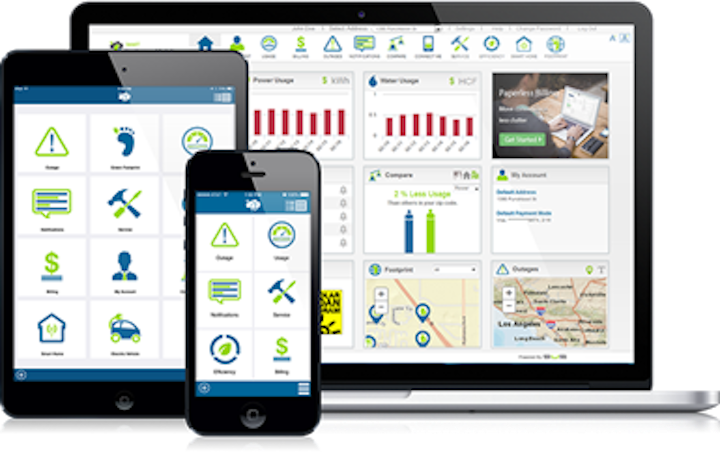 Utility equipment: Smart Utility Systems (SUS) announces the launch of Smart Customer Mobile (SCM®) Express, the market's most rapidly deployable, cloud-based, mobile utility customer engagement platform tailored to support small-to-mid-sized utilities, municipalities and cooperatives. As the compact version of SCM®, the #1 customer engagement platform for energy and utility companies, SCM® Express offers many of the same award-winning, cost-saving features and is simple to implement. In addition to real-time, two-way communication with customers, the single integrated platform offers the most intuitive user interface available, while providing superior backend data analytics to deliver more valuable insights to today's utilities.
"We are proud to offer our newest mobile platform to assist electric, water and gas utilities, particularly at a time when concerns regarding energy efficiency and conservation of Earth's natural resources have reached a critical mass," says Deepak Garg, chairman and CEO of SUS, a leading provider of cloud-based solutions focused on customer engagement and operational efficiency. "Responding to their need for a platform with out-of-the-box functionality, we've leveraged our extensive technical and development teams to offer an extremely cost-effective solution that enables utilities to boost ROI without pushing added costs onto end users."

States like California are taking the lead with new legislation such as the SB-350 Clean Energy and Pollution Reduction Act of 2015 that aims to reduce petroleum consumption and increase building efficiency, as well as address how energy is measured and delivered. With a need to make 21st century changes for customers demanding 21st century solutions, utilities are searching for time-saving and cost-effective platforms to shift the traditional industry paradigm.
SCM® Express enables utilities to benefit from cost-effective features, which include a pre-built customer service analytics dashboard that offers intelligent customer insight and Key Performance Indicators (KPI); pre-integrated third party payment providers to address the challenges of both small and large utilities using metering services to track customers' gas, electric and water usage; and a variey of visually appealing color schemes for easy integration. Mobile device agnostic to enable high customer adoption, SCM® Express also offers utilities' customers the ease of accessibility and self-service capabilities from an intuitive User Interface (UI) that provides them with the convenience and control to access their data anytime, anywhere—and empowers them to take actions and improve their experience.

"Today's utilities are working toward solutions for better customer engagement, recognizing the unnecessary costs and inefficiencies associated with traditional phone, paper mail and reactive customer service procedures," adds Garg. "When utilities begin to offer options through a simple and cost-effective platform that provides technical assistance and support to help them increase their energy efficiency and lower their spending, everybody wins."
About Smart Customer Mobile
Smart Customer Mobile (SCM®) from Smart Utility Systems (SUS)—a leading provider of cloud-based solutions focused on customer engagement and operational efficiency through mobile and analytics technologies—is an award-winning, single integrated platform that enables utility companies to establish real-time, two-way communication with customers. Providing easy web-based access anytime, anywhere from devices including tablets, smart phones and desktop computers, SCM increases customer satisfaction and utility profitability, offering convenience and control with cutting-edge analytics and user-friendly modules to simplify processes and drive efficiency. A certified integrator with dozens of utility Customer Information Systems (CIS), SCM is the leading customer mobile and portal platform providing true value to utilities and energy companies for their present and future smart grid investments while contributing to a healthier, happier planet.

About Smart Utility Systems
Smart Utility Systems (SUS) is the leading provider of cloud-based Software-as-a-Service (SaaS) solutions for customer engagement, workforce mobility, and big data intelligence and analytics to the energy, water and gas utility sectors. Rapid deployment solutions integrate seamlessly to reduce costs and complexity, enabling clients to reduce operational and IT costs. SUS is headquartered in Irvine, California.
For more information about Smart Utility Systems or other products, click here to go to Utility Products' Buyers Guide.