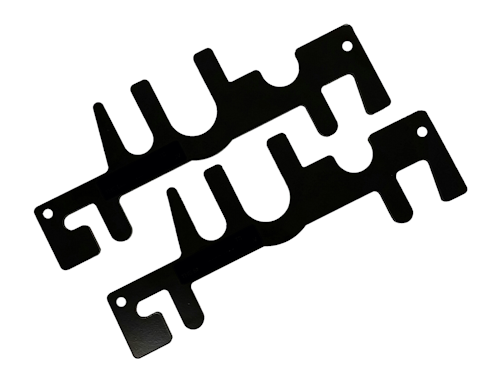 Safety equipment:BURNDY®, a leading manufacturer and provider of connector and tooling solutions to the industrial, energy, construction, telecommunications, petrochemical, data center, and transportation industries, is pleased to announce the SMARTVISE®, a portable conduit stud vise.
The SMARTVISE® BPCSV conveniently attaches to the top of any standard 5-gallon utility bucket for safe use when cutting 1/2", 3/4", and 1" diameter piping or EMT conduit, and studs up to 2"x4".
Sold in pairs, the SMARTVISE® features a rugged steel design with an electro-coated black finish to prevent chipping and corrosion. Instructions for use included in each package.¬
About BURNDY
Headquartered in Manchester, New Hampshire BURNDY has over 90 years of dedicated customer support in both service and product. Our customers need to look no further than BURNDY for all their connector, tool, and accessory needs with our BURNDY Engineered Systems of coordinating dies, connectors and tools. The three elements have been specifically designed to work together and engineered to meet stringent, accepted quality standards – providing the user complete confidence in the integrity of the connection.
Contact us at 47 E. Industrial Park Drive, Manchester, New Hampshire, 03109, call Customer Service at 1-800-346-4175, or visit our website at www.BURNDY.com
Since 2009, BURNDY LLC has been a key brand under the Electrical Systems Platform of Hubbell Incorporated. More information can be found at www.Hubbell.com
For more information about BURNDY or other products, click here to go to Utility Products' Buyers Guide.