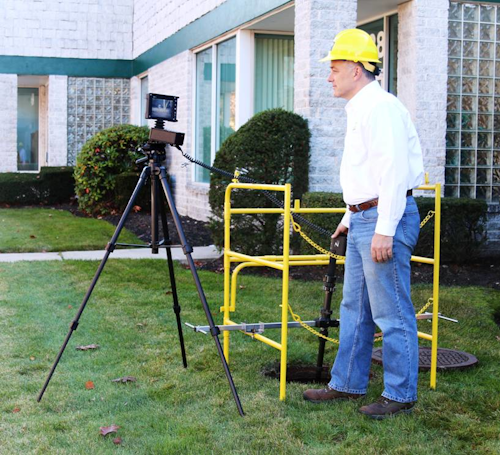 Safety products: Zistos Pole Support Brace (PSB) enables inspectors to use the telescoping video pole camera in the Zistos Utility Inspection System without the need to hold the pole camera during a vault inspection operation. The brace attaches to the pole and spans the manhole opening. It serves as a support and an anchor point when the pole camera is inserted into the vault. It fully supports the weight of the pole and camera during the inspection operation.

The Pole Support Brace allows the inspector to change the angle and position of the camera, as needed. It eases use, and greatly reduces stress to the operator by eliminating the need to hold and support the pole camera during lengthy inspection operations. The PSB can be used flat on the ground, as well as with fall protection barriers.

For more information about Zistos or other products, click here to go to Utility Products' Buyers Guide.