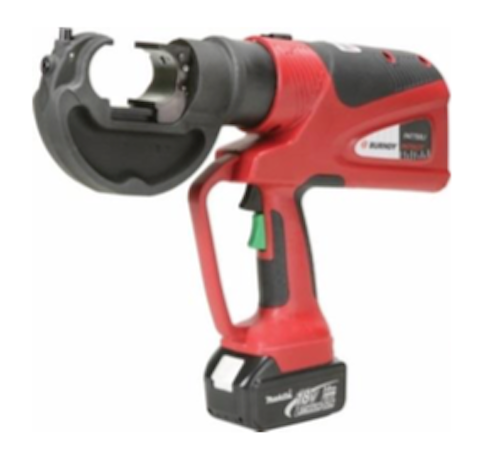 Utility supplies: Hi-Line Utility Supply and Burndy present the Patriot Hydraulic Crimper. The Patriot Hydraulic Crimper's newly designed electronics are field proven to be reliable to handle even the harshest of work environments. It features a crimp head that rotates 355 degrees and 12- tons of force to crimp tension sleeves, taps, terminals, splices and HYGROUND® connectors.
The 18V Lithium-Ion battery provides 2.5 times more charge/discharge cycles than traditional batteries and 430 percent more lifetime work. The Burndy PAT750-LI Hydraulic Crimper includes 2- 18V Li-Ion batteries, tool retention lanyard and die compartment for U dies in a carrying case.
For a limited time get 10 Burndy dies of your choice, Die case, and Storm Soldier II Blue Ray / DVD combo for FREE with the purchase of the Pat750LI. View this deal at www.hilineco.com/monthlypromo_burndy_7-2016.html
For more information about Hi-Line Utility Supply and Burndy or other products, click here to go to Utility Products' Buyers Guide.