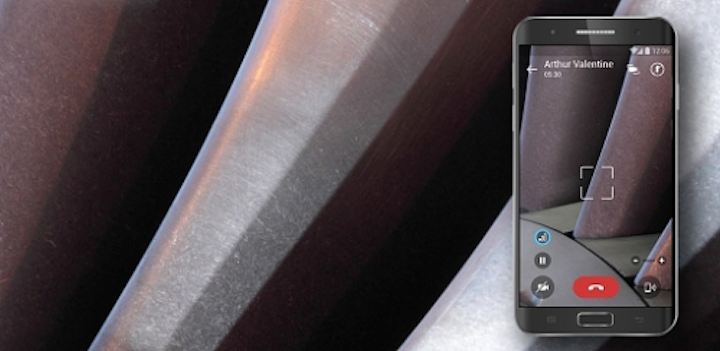 Utility supplies: With safety and speed of resolution in mind, field engineers across the globe can now solve customer issues with a clear connection back to the office with the innovation of FieldVision HD, a new video communication platform for maintenance and inspection personnel. Just released by Neox Ltd, FieldVision HD provides high-quality encrypted video communication to ensure a clear connection and immediate support. Unlike other video chat software, FieldVision HD provides high-definition video even in poor network conditions that are common in remote sites, allowing efficient collaboration between field teams anywhere in the world.
Customers worldwide expect field service and inspection professionals to resolve unexpected issues efficiently, which entails immediate access to all relevant information by all parties. However, this information often needs to come from personnel at another location. High-definition video chat helps, but hasn't always been available or reliable.
When field engineers describe a critical challenge, it is crucial that their partner in the office sees exactly what they are seeing. Nevertheless, more than 85% of field teams agree that video quality on common chat applications is inadequate for efficient communication, according to Neox Ltd research.
"Outside of the office, Wi-Fi and mobile network quality is rarely ideal. The problem is especially noticeable at remote sites," says Andrey Schukin, CEO of Neox Ltd. "It is extremely important that both the field engineer and office team see exactly the same thing at the same time, without any confusing or blurry images. With FieldVision HD, everyone can see and discuss that tiny coating crack on the turbine blade, even when mobile signals are less than perfect. It makes companies more responsive, more agile and more effective."
Most video chat applications are less suitable for inspection and maintenance teams, chiefly due to low resolution: demonstrating surface damage on a machine part requires much higher image quality than simply displaying a face. Another problem is large data consumption by most video apps. Typical high-definition video chat app can consume up to 500 MB of data during a 30-minute call – the same as two full weeks of data usage for an average smartphone user.
FieldVision HD strives to resolve both of these issues through the use of an advanced algorithm that prevents image degradation in low-bandwidth conditions. This app has significantly lower data consumption compared with competitors as well as superior quality in poor network conditions.
Schukin adds that, in a critical situation, small misunderstandings can be very costly to both customers and service providers: "When an unexpected problem suddenly escalates, combination of severe time pressure and lack of clear information is a recipe for disaster. Our app removes this threat by allowing engineers and clients to get the support they need, any time and in any location."
For more information about FieldVision HD or other products, click here to go to Utility Products' Buyers Guide.