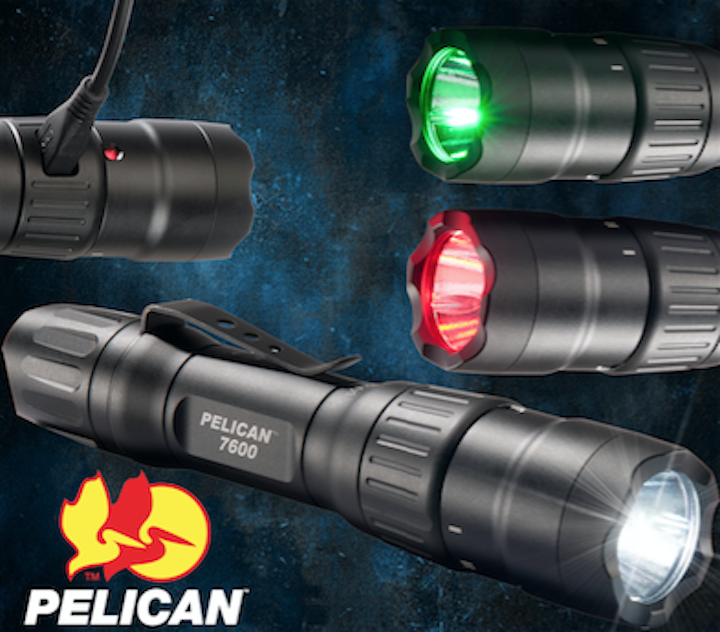 Work light: The new Pelican™ 7600 LED flashlight packs 900 lumens into a powerful, high-performance, compact flashlight. At only 6.19" long, it's perfect for a wide variety of applications. It comes standard with three LED colors: white, red, and green; and three modes: high, strobe, and medium, which are programmable.
• Full-Time Battery Level Indicator
• Beam Distance: 225 meters
• 29 hour runtime on low
• Waterproof and submersible—IPX8 rated
• USB Lithium ion Rechargeable
• Unconditional Lifetime Guarantee of Excellence
For more information about Pelican or other products, click here to go to Utility Products' Buyers Guide.