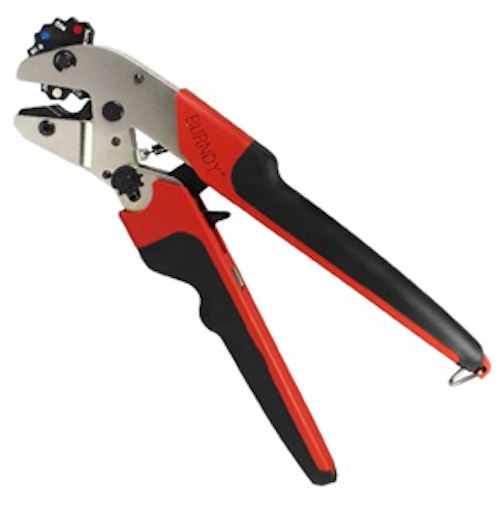 Utility supplies: BURNDY's Y122CMR HYTOOL™ Y122CMR mechanical full cycle ratchet will accommodate copper compression HYDENT™ connectors for:
• #12 - #2 AWG Stranded
• #12 - #2 AWG G, H, I, K, M and DLO Flex
• #12 - #2 AWG Solid
The die index and BURNDY "bug" ( ) are embossed on the crimped connector for permanent inspectability. This tool is also available in two different kits (Y122CMRKIT and Y122CMRCIKIT), and both come with a sturdy metal carrying case that houses the tool and select terminals.
The Y122CMR ratchet tool provides a full cycle ratchet crimp every time. The Y122CMR will not release until complete. Additionally, the comfort-grip handles reduce operator fatigue during continuous use.
Features and benefits:
• Overmolded comfort grip handles
• Easy groove identification with color coded dies
• UL Listed/CSA certified connections when used with recommended BURNDY terminals/splices
• Die index embossment for all six wire ranges
• Emergency release mechanism in case of misalignment or mistaken die choice
• D-Ring lanyard holder
For more information about BURNDY or other products, click here to go to Utility Products' Buyers Guide.