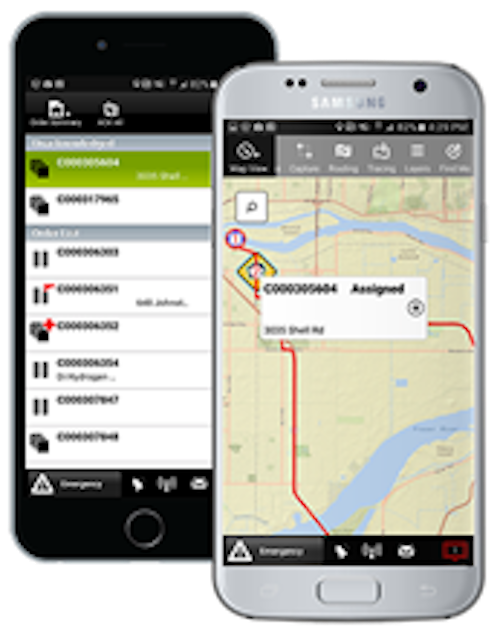 Utility tools: Clevest Solutions Inc., a provider of mobile workforce automation software including smart grid operations, has released the latest version of its Mobile Workforce Management solution for utilities.

Release 5.3 includes smartphone capabilities in the company's award-winning WorkBook mobile app, allowing Clevest to provide its software solutions on all types of devices on Windows, iOS or Android operating systems. Utility supervisors in particular will benefit from using WorkBook on smartphones to effectively manage their contractors and borrowed crews – which is essential in emergency situations.

Release 5.3 also delivers significant user interface enhancements in both WorkBook and the company's WorkSpace office app. The 5.3 user experience includes special indicators and configurable order icons, saving and sharing of WorkSpace views, free text search, color-coded geofences and in-row editing of grid repeatables. These highly usable features will improve the productivity and efficiency of both field and office utility workers.

"Our highly configurable and flexible mobile solutions allow utilities to automate any field activity and integrate with any back-end enterprise system in real time," stated Garnik Bobloyan, VP of Engineering, Clevest. "We've been a trail blazer from the onset as we have supported devices from PDAs to laptops to tablets, and now support smartphones. Utility field crews can effectively complete their work assignments on any device, even when the device loses network connectivity."

Edna Menon, Senior Product Manager, Clevest, added "We continue to benefit from the invaluable customer and market feedback we receive. Our latest Mobile Workforce Management was developed from this feedback and will increasingly solve utilities' operational challenges in a demanding environment where they are consistently forced to do more with less."
For more information about Clevest Solutions or other products, click here to go to Utility Products' Buyers Guide.