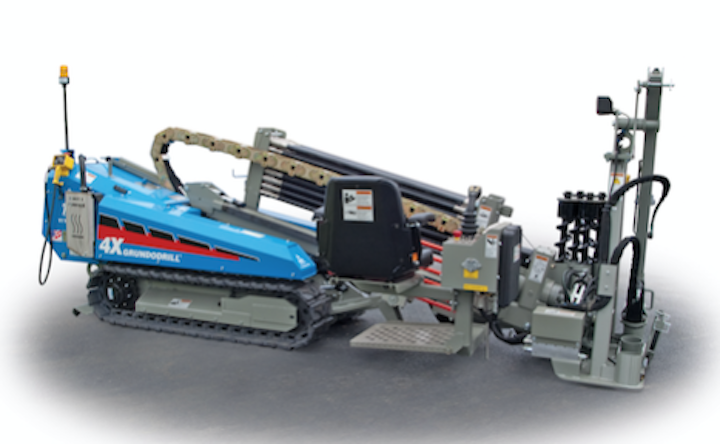 Construction equipment: TT Technologies' compact Grundodrill 4X is designed for residential service, small diameter water main installations, last mile operations, and gas pipeline applications, offering 9,800 lbs. of thrust and pullback. Using the compact drill is less intrusive and ideal for areas where larger units are not an option.
The drill features a dual hydrostatic pump system and a four-auger stake down system that provides greater stability. The Grundodrill 4X also comes with the exclusive Smart Vice system that performs vice cycling operations automatically.
For more information about TT Technologies or other products, click here to go to Utility Products' Buyers Guide.