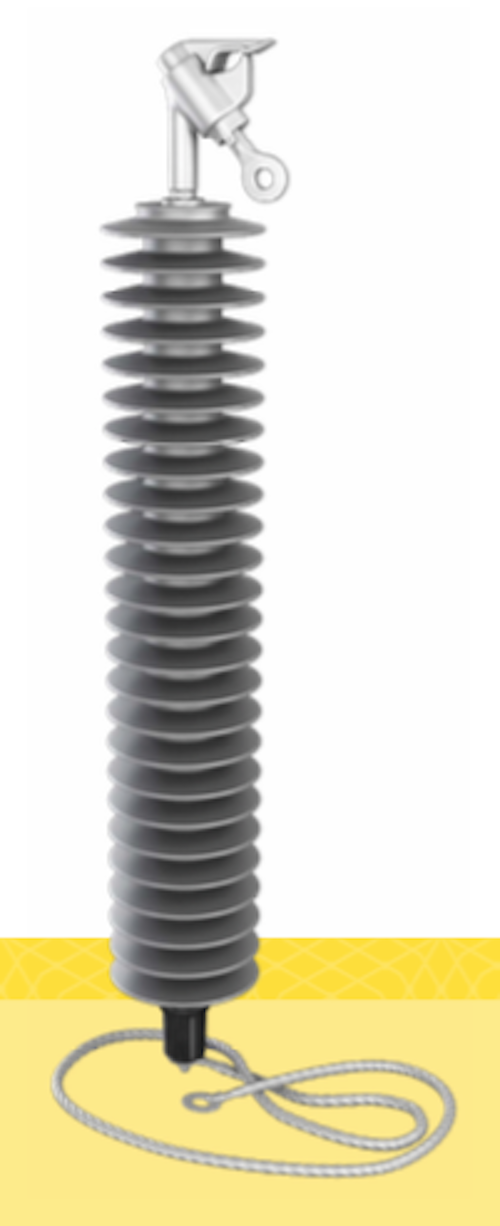 Safety equipment: Hubbell Power Systems (HPS) manufactures a wide variety of transmission, distribution, substation, OEM and telecommunications products used by utilities. In addition, HPS products are used in the civil construction, transportation, gas and water industries. Products include construction and switching products, tools, insulators, arresters, pole line hardware, cable accessories, test equipment, transformer bushings and polymer precast enclosures and equipment pads.
HPS' product of the month is Protecta*Lite Arresters, which eliminate lightning interruptions. Protecta*Lite Arresters safeguard transmission and distribution lines by protecting the air around the insulator from lightning related flashovers by safely diverting the surge to ground in a controlled manner. Custom designs are available for applications ranging from 2.4 kV to 500 kV. Protecta*Lite improves line performance, even when faced with adverse environmental conditions. Product highlights include:
• Offers protection on shielded or unshielded lines
• Improves system reliability
• Field proven MOV technology
• Reduces operating costs
• Experienced support team
Custom Solutions
Protecta*Lite is custom designed to meet specific needs for each application. Each Protecta*Lite design takes the following into consideration:
• Supplied with/without an insulator
• Supplied with/without hardware
• Customer specific energy handling needs
• System voltage
• Line configuration
• Adverse environmental factors - wind, ice, pollution, etc.

Features & Benefits
• Clears from the line in the unlikely event of an arrester failure
• Reduces or eliminates lightning flashover
• Costs less than retro tting an OHSW on existing lines
• Installs easily
• Maintenance free design
• Available for retrofit applications
• Supplied with an insulator for new line construction as needed
For more information about Hubbell Power Systems or other products, click here to go to Utility Products' Buyers Guide.