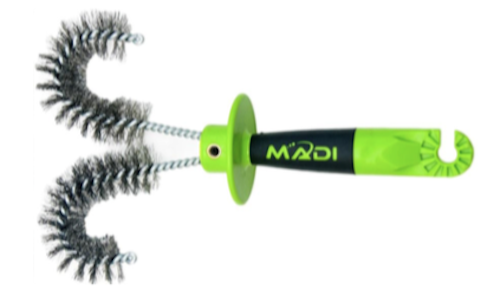 Utility supplies: Hi-Line presents the Hand-held J Wire Brushfrom MADI Tools. Features double-J design for top and bottom conductor brushing and connects to universal and shot gun sticks for easy cleaning. This brush is compatible with all shot gun and universal sticks and replacement brushes are available.
For all of your MADI tool needs, reach out to Hi-Line Utility Supply. To place an order, request a copy of our new 2014-2015 Catalog, or for more information, call (800) 323-6606. Check out these and other great tools from over 175 different manufacturers.
For more information about Hi-Lineor other products, click here to go to Utility Products' Buyers Guide.